Where To Watch 'Frozen' Star Idina Menzel's Christmas Special
Elsa is coming to the small screen tonight—well, her voice is, at least. "Frozen" star Idina Menzel hosts "A Home For The Holidays" special on Sunday, and theater and Disney fans will want to know where to watch.
"A Home For The Holidays With Idina Menzel" airs Sunday, Dec. 22 at 9 p.m. EST on CBS. To live stream the one-hour program, viewers will need a CBS All Access subscription, but those who are watching on TV only need to turn to the right channel.
Though it's the first year with Idina Menzel hosting, it's actually the 21st annual "A Home for the Holidays" special. The program highlights the real-life stories of kids who were in the foster system for a while but were finally adopted by "forever families." According to CBS, "These powerful stories highlight the good and the bad, from the grim realities of foster care to the life-changing effects of a loving family."
The audience will be made up of adoptive parents, social workers and former foster children, and they'll see performances from Menzel, of course, and a few other celebrities. Menzel will be performing songs from her new album, "Christmas: A Season of Love," and Adam Lambert, NE-YO and Kelly Rowland will also belt out some holiday hits.
In between performances, viewers will learn about four families affected by adoption. The DeRitis family adopted a brother and sister after they'd spent years in foster care. The Hohl family reunited sisters Anayah and Sammie when they adopted them. The Adams family is smaller, with just David Adams deciding to adopt Makayla and Andrew after they'd spent half of their lives in foster care.
The night will also feature a special onstage adoption.
The special is presented in association with the Dave Thomas Foundation for Adoption, which is dedicated to increasing adoptions through the North American foster system, and the Children's Action Network, which uses the entertainment community to help raise awareness about children's issues.
"A Home For The Holidays With Idina Menzel" airs right after "The Price Is Right At Night." The special episode of the game show will feature the cast of "SEAL Team" and an audience full of active duty military and veterans.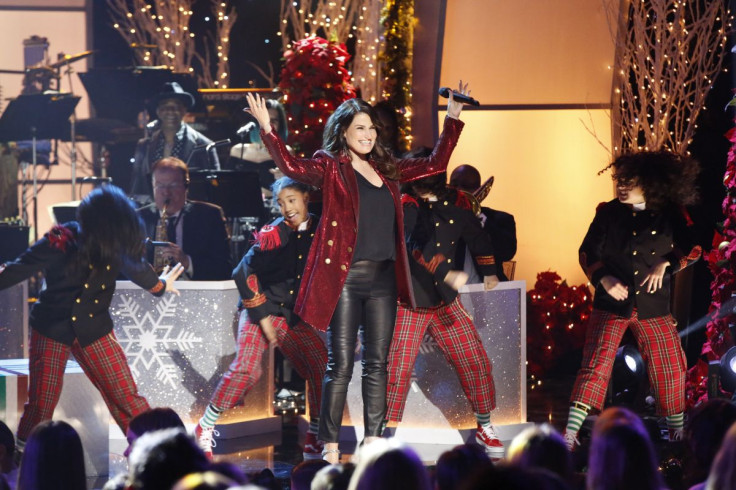 © Copyright IBTimes 2023. All rights reserved.