Which Are The Best, Worst Highway Networks In The Country?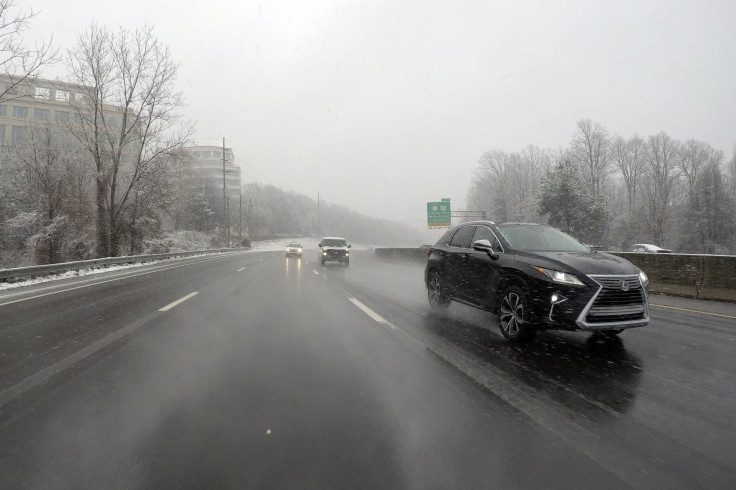 The Reason Foundation, an American libertarian think tank founded in 1978 and based in Los Angeles, California, releases a list of United States' best, worst, safest and most expensive State Highway System every year.
The National Highway System (NHS) is a cluster of highways within the United States that include the Interstate Highway System as well as other roads which connect to major airports, ports, rail or truck terminals, railway stations, pipeline terminals and other strategic transport facilities. Together it forms the largest highway system in the world.
Individual states are encouraged to focus federal funds on improving the efficiency and safety of this network.
In their magazine, Reason, the foundation, released their 23rd Annual Highway Report on Feb. 8. which states North Dakota and Kansas have the United States' most cost-effective highway systems, while New Jersey and Rhode Island have the worst.
The ranking is decided by taking into consideration 11 categories, including "pavement condition, deficient bridges, traffic congestion, fatality rates, spending per mile of state-controlled highway, and system administrative costs," as reported by Bulk Transporter, a magazine that has served information regarding the bulk transportation and logistics industry since 1937.
According to the report, North Dakota was ranked first on both its performance and its cost-effectiveness while New Jersey ranked last, 50th.
The position was calculated on the basis of a scoring system which checked the highway's urban Interstate pavement condition, rural Interstate pavement condition, urbanized area traffic congestion, and maintenance disbursements per mile.
The other states included in the top five were Kansas, South Dakota, Nebraska and South Carolina.
Reports state New Jersey stood last not only due to having the worst urban traffic congestion but also for spending the most per mile — $2 million per mile of state-controlled highway, which is more than double of what Florida, the next highest state, spends per mile.
The other states included in the bottom five were Connecticut, Hawaii, Alaska and Rhode Island.
This year's study was based on spending and performance data that state highway agencies submitted to the federal government for the year 2015. The year 2015 was used as it was the most recent year with complete data available. The reports state while Massachusetts had the lowest fatality rate, Wyoming had the least traffic congestion.
However, Alaska had the worst pavement condition.
Close to 23 out of the 50 states made definitive progress in their rankings especially Iowa and Delaware. While Iowa jumped from 40th to 15th in the overall rankings, Delaware improved 18 spots, from 37th to 19th overall. Other states like Wisconsin, West Virginia, New Mexico, Oklahoma, Ohio, and Maine fell several spots in the table.
Here is the complete list:
1) North Dakota
2) Kansas
3) South Dakota
4) Nebraska
5) South Carolina
6) Montana
7) Idaho
8) Wyoming
9) Missouri
10) Utah
11) Mississippi
12) Tennessee
13) Kentucky
14) North Carolina
15) Iowa
16) Arizona
17) Alabama
18) Georgia
19) Delaware
20) Nevada
21) Oregon
22) Texas
23) Maine
24) New Mexico
25) Minnesota
26) Ohio
27) Virginia
28) Illinois
29) Arkansas
30) New Hampshire
31) Colorado
32) Michigan
33) Oklahoma
34) Indiana
35) Florida
36) West Virginia
37) Louisiana
38) Wisconsin
39) Vermont
40) Maryland
41) Pennsylvania
42) California
43) Washington
44) Massachusetts
45) New York
46) Connecticut
47) Hawaii
48) Alaska
49) Rhode Island
50) New Jersey
Also, click here to find out each state's highway performance ranking in each of the given categories.
© Copyright IBTimes 2023. All rights reserved.