White House Threatens Immigration, DHS Funding Veto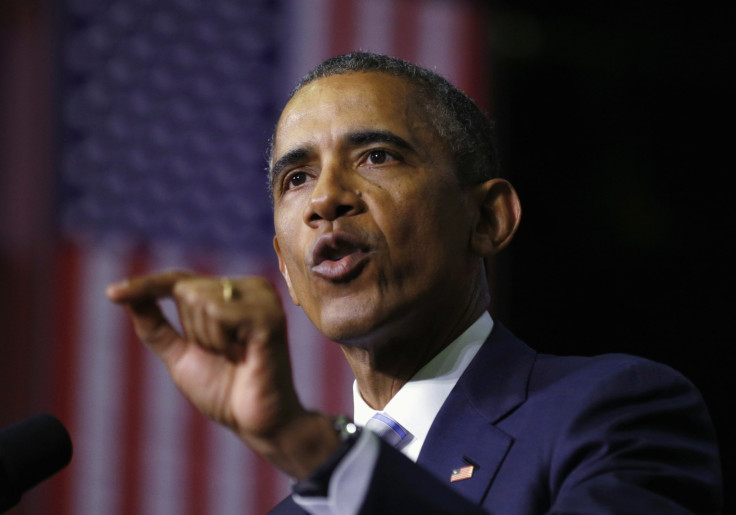 WASHINGTON -- President Barack Obama won't sign legislation currently being mulled in the House that would fund the Department of Homeland Security but undo nearly everything he has done while in office to address immigration reform. The legislation, being pushed by conservatives, stands little of chance of making it to Obama because it won't be able to garner enough votes in the Senate.
"The president's immigration accountability executive actions strengthen our border security, ensure undocumented immigrants who are parents of U.S. citizens or lawful permanent residents pass background checks to obtain temporary relief from removal, and require everyone to play by the same rules," the Office of Management and Budget said in the official veto threat.
If a deal can't be reached by Feb. 27, the agency tasked with protecting the nation's borders and preventing a terrorist attack could be forced to shut down -- or at least partially shut down since much of its services are considered essential and immune to a lack of funding.
It's part of a Republican strategy to undo Obama's executive actions signed last year that will provide legal status to an estimated 5 million undocumented immigrants. The GOP decided to fund DHS only until Feb. 27 to give it leverage to pressure Obama to reverse his executive actions.
But instead of trying to chip away at just the one piece signed by Obama last year, House Republicans have decided to go after all of the president's changes to immigration policy. It also would undo changes Obama made for so-called dreamers, illegal immigrant children who were brought to the country by their parents.
The effort by House Republicans is likely to fail in the Senate. Sixty votes will be needed to pass the bill, meaning it would also need Democrats. That is very unlikely to happen.
But the lack of support in the Senate and the veto threat will likely do little to change votes in the House. It seems House GOP leadership has decided this won't be its fight. The newly crowned Senate Republican majority can figure it out.
© Copyright IBTimes 2023. All rights reserved.
FOLLOW MORE IBT NEWS ON THE BELOW CHANNELS