Whitney Houston Funeral: Stevie Wonder Sings 'Ribbon In the Sky,' 'Love's in Need of Love Today'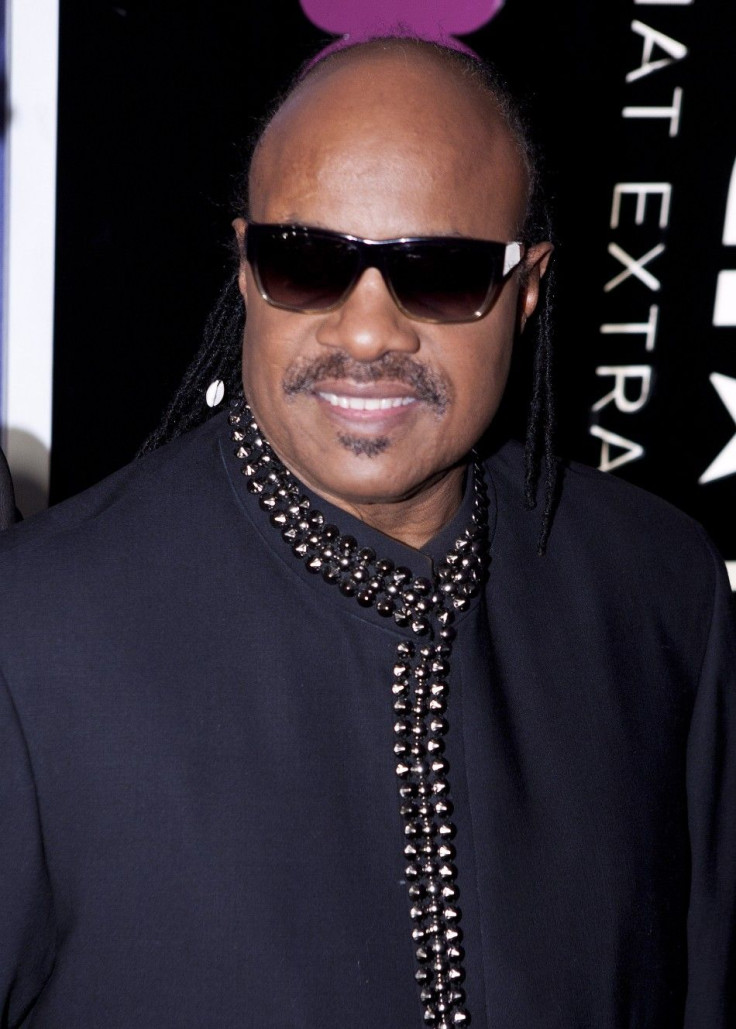 Whitney Houston, the brilliant American pop music icon, died at age 48 on Feb. 11. Her funeral was held on Saturday at the New Hope Baptist Church in Newark, N.J., the same building in which Houston grew up signing in a choir.
Several celebrities, many of whom made speeches and performances, attended the event. Attendees included Alicia Keys, Clive Davis, Tyler Perry, Kevin Costner and more.
Stevie Wonder performed a special rendition of Ribbon In The Sky, in which several of the lyrics were changed for Houston. The abridged version was much different than the original, but the motifs were the same: It was a song of love, heartbreak and faith.
An angel from god's choir of love, Wonder sang over and over. The audience rose to its feet. Wonder finished the song and briefly said, Thank you, God, quietly before re-situating himself and beginning another song.
Wonder began singing Love's in Need of Love Today soon after that.
The force of evil plans/To make you its possession/And it will if we let it/Destroy ev-er-y-body/We all must take/Precautionary measures/If love and please you treasure/Then you'll hear me when I say, sang Wonder.
Oh that / Love's in need of love today/Don't delay/Send yours in right away/ right a-way /Hate's goin' round /Breaking many hearts/break-ing hearts /Stop it please/ stop it please/Before it's gone too far/gone too far, he sang.
Wonder received a standing ovation for his performances.
© Copyright IBTimes 2023. All rights reserved.
FOLLOW MORE IBT NEWS ON THE BELOW CHANNELS