Who Is Adam Saleh? Delta Kicks Muslim YouTube Star Off Flight For Speaking Arabic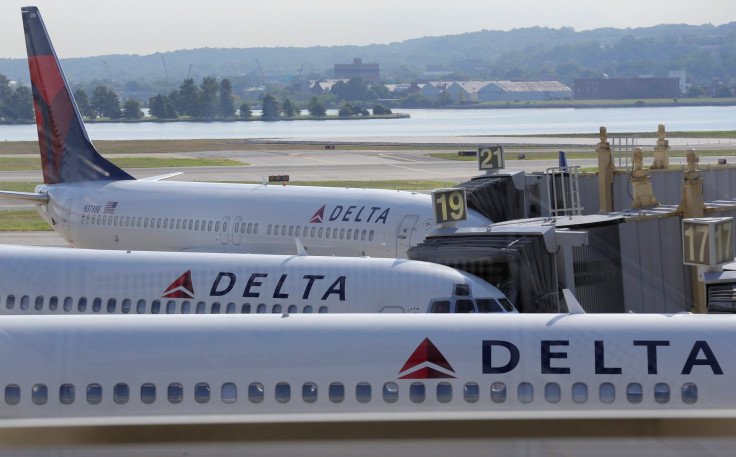 Delta Airlines forced YouTube celebrity Adam Saleh off of a New York-bound flight after a number of customers reportedly felt uncomfortable with him speaking Arabic Wednesday morning.
The Brooklyn-born 23-year-old internet comedian and musician, who is a Muslim of Yemeni descent and has a history of producing prank videos alleging anti-Muslim discrimination, shared a series of videos through his Twitter account detailing his experience. Customers on Saleh's flight reportedly began to complain when they heard him speaking Arabic on a phone call with his mother and friend sitting beside him. One video, with hundreds of thousands of shares, featured Saleh and his friend being escorted off the plane. Some passengers can be heard yelling "bye!" urging Saleh to leave, while others defended the YouTube star who appeared to be fighting back tears.
"Delta Airlines are kicking us out because we spoke a different language," Saleh said. "I cannot believe my eyes. You guys are racist."
Saleh, who wore a hat bearing the name "Adam" written in Arabic, continued to record when he returned to the terminal and shared additional videos. He stated he would take legal action against Delta and urged viewers to boycott the airline. The hashtag #BoycottDelta was tweeted thousands of times after the incident. The star said he became frightened when people began to call him a terrorist and that it was wrong for Delta to expel him and not those who were attacking him.
"Delta knew what they did was wrong, but they were scared because the white people were like 'oh, we feel uncomfortable because he spoke Arabic, we feel uncomfortable.' I am not letting them go. I feel unsafe, I feel like I'm a freakin' terrorist right now the way they approached me," Saleh said.
"I ain't gonna be quiet about this, I promise you, I promise you on my life," he added.
Delta has been the subject of racism accusations in the past in regards to its airline policies. Last year, a Delta Airlines flight attendant was caught on video threatening to remove a Muslim woman from a flight if she did not relocate her seat after a customer hurled racist insults at her. The company issued a statement in response to Wednesday's incident claiming it would investigate the incident.
"Two customers were removed from this flight and later rebooked after a disturbance in the cabin resulted in more than 20 customers expressing their discomfort. We're conducting a full review to understand what transpired. We are taking allegations of discrimination very seriously; our culture requires treating others with respect," the airline said.
The YouTuber later posted updates saying he was once again headed for New York on a different airline and thanked his fans for supporting him throughout the ordeal. Meanwhile, social media users including celebrities had mixed reactions to the incident with some users showing their outrage and others expressing skepticism toward Saleh. The authenticity of at least one of his past videos has been questioned.
Saleh's YouTube channels, TrueStoryASA called Adam Saleh Vlogs have nearly 4 million combined subscribers and well over 600,000,000 views since they were created in 2011 and 2012, respectively. In addition to viral videos such as "KILLER CLOWN PRANK GONE WRONG!!!" and "COUNTING DOWN IN ARABIC ON A PLANE EXPERIMENT!", Saleh has also released several singles as a musician.
© Copyright IBTimes 2022. All rights reserved.
FOLLOW MORE IBT NEWS ON THE BELOW CHANNELS