Who Is Alex Jones' Ex-Wife? Kelly Nichols Threatens Megyn Kelly And Sandy Hook Denier: Report
Most of the general public aren't the only ones upset with NBC host Megyn Kelly for interviewing "InfoWars" founder Alex Jones Sunday. Kelly Nichols, the ex-wife of the Sandy Hook conspiracy theorist, reportedly vowed to "trash" Kelly and her ex-husband since her segment was cut from the interview, Mediaite wrote in an exclusive report Friday.
Nichols demanded to be included in the interview, the publication claimed. If they did not, she threatened them by publishing a "scathing" op-ed piece where she would condemn her ex-husband and Kelly.
NBC let Kelly have the final say about whether to include Nichols, but the former Fox News host didn't want Jones' ex-wife to be a part of their interview.
READ: Alex Jones Says Megyn Kelly's Interview Of Him On NBC Will Be 'Fraud'
She supposedly told NBC executives "that would then be a hit piece without giving him the chance to respond. I said I wasn't going to do a hit piece. I'm not going to a hit piece."
If Nichols did slam her ex, it wouldn't be the first time. She told Inside Edition last month that he would call her names and was "disturbed."
Next Sunday, I sit down with conservative radio host @RealAlexJones to discuss controversies and conspiracies #SundayNight June 18 on NBC pic.twitter.com/7bVz6Fobf5

— Megyn Kelly (@megynkelly) June 11, 2017
"I just think he's a really unhappy disturbed person," Nichols told Inside Edition May 30. "He really was very cruel to me every day of our marriage. He would just make fun of me, I couldn't do anything right. He would tell me I was fat."
Before Jones' scheduled interview with Kelly, he and his ex went through a tumultuous custody case. In April, a jury granted them both full custody, but allowed Nichols to decide who the three children lived with, the Daily Beast wrote at the time.
The defeat was apparently shattering for Jones because he was the one who spent the majority of the time with the children. Nichols reportedly saw them infrequently, her attorney claimed.
Jones made a name for himself as a conspiracy theorist, claiming tragic events like the terrorist attack on September 11th and the Sandy Hook massacre, where 20 children were killed, was orchestrated by the United States government.
Jones' belief about 9/11 is one of the conspiracy theories that bothered Nichols most. She remembered his reaction when she tried to grieve the nearly 3,000 people that died in the twin towers.
"I was going outside with a candle to stand with my neighbors on the sidewalk to mourn with them and he just yelled at me," she told Inside Edition. "I think on that very day he said there was conspiracy behind it and I just said, 'Whoa!'"
READ: Megyn Kelly 'Fired' Sparks Twitter Reaction
His controversial views don't make him the most popular person and Kelly caught the brunt of that when she announced she would have him on her show Sunday. Despite the flack, Kelly decided to continue with the interview, but she did issue a statement where she deemed Jones' conspiracy theories "revolting."
"It left me, and many other Americans, asking the question that prompted this interview: how much Jones, who traffics in these outrageous conspiracy theories, have the respect of the president of the United States and growing audience of millions?" Kelly wrote in a Facebook post Tuesday. "Our goal in sitting down with him was to shine a light — as journalists are supposed to do — on the influential figure, and yes — to discuss the considerable falsehoods he has promoted with near impunity."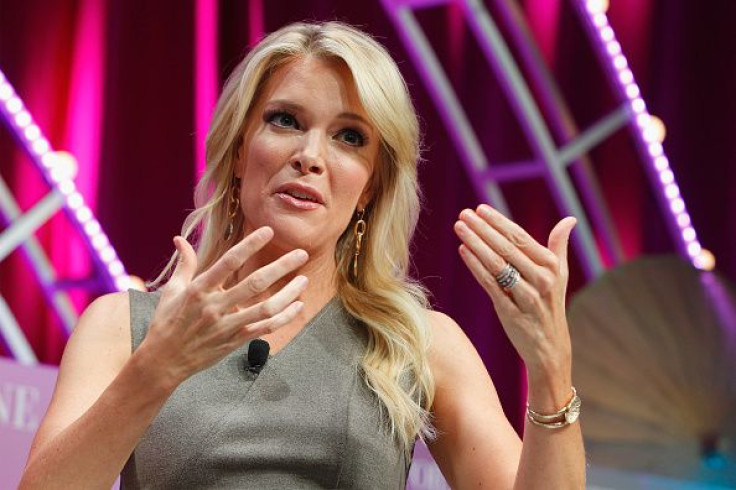 Follow me on Twitter @mariamzzarella
© Copyright IBTimes 2023. All rights reserved.