Who Is Andy Rubin? Android Founder Denies Sexual Misconduct Claims At Google
Google allegedly protected the creator of the Android mobile software, Andy Rubin, by keeping silent about a misconduct claim, paying him $90 million and giving him a hero's farewell when he left the company in October 2014, reports said. Rubin denied the reports on Twitter on Thursday.
The New York Times, which first reported about it, claimed an employee had accused Rubin of sexual misconduct before he left the company, which Google investigated into and found credible. Rubin was notified, and Larry Page, the co-founder of Google, asked for his resignation at the time, it said.
Rubin responded to the allegations Thursday in a series of tweets. He said the article exaggerated about his compensation and contained "numerous inaccuracies" about his employment. He also argued that he never did what he was accused of, and said the allegations were indented as a smear campaign "to disparage me during a divorce and custody battle."
"Also, I am deeply troubled that anonymous Google executives are commenting about my personnel file and misrepresenting the facts," he said.
Google CEO Sundar Pichai responded to the article in an email to company employees. Though the mail mentioned about the Times report, it did not mention Rubin.
"Today's story in The New York Times was difficult to read," Pichai said in the email which was published in Android Police. "We are dead serious about making sure we provide a safe and inclusive workplace. We want to assure you that we review every single complaint about sexual harassment or inappropriate conduct, we investigate, and we take action."
He substantiated it by talking about how the company has made a number of changes in recent years, including "taking an increasingly hard line on inappropriate conduct by people in positions of authority." He said 48 people, 13 who were senior managers, were terminated for sexual harassment in the past two years. All of them left the company without an exit package.
The original article also alleged that Rubin had an extramarital relationship with another employee. He coerced her into performing oral sex in a hotel room in 2013, two company executives told the New York Times. Google could have fired Rubin and paid him much lesser when he left the company, it said.
Times said it obtained corporate and court documents and spoke to more than three dozen current and former Google executives and employees regarding the incident.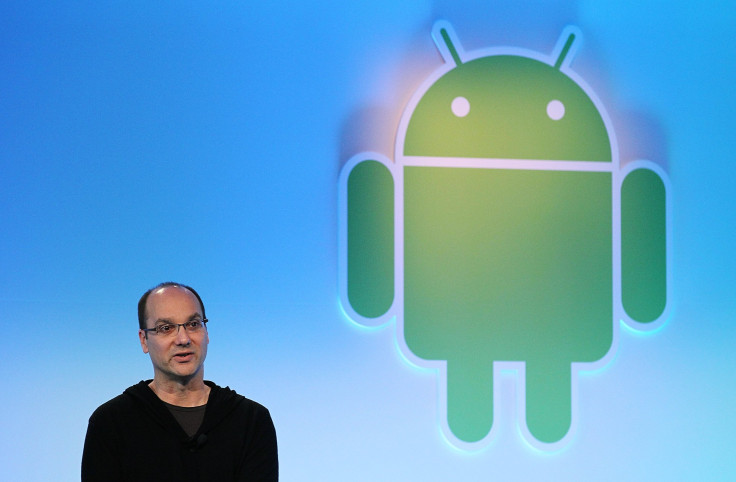 Rubin, 55, grew up in Chappaqua, New York. His father was a psychologist who later founded his own direct-marketing firm. The firm dealt with the latest electronic gadgets arriving in the market, which according to SuccessStory, fostered Rubin's fascination with gadgets since childhood.
He went to Horace Greeley High School in Chappaqua from 1977 until 1981 and graduated from Utica College, New York, with a bachelor's degree in computer science in 1986. He joined Apple Inc in 1989 after working at another company, Carl Zeiss AG, for three years.
He founded Android Inc. in 2003, and served as CEO of the company till 2005 when Google acquired the firm. He then became the company's senior vice president of mobile and digital content. He founded the Android phone start-up Essential Products where he remains as CEO now.
He met his ex-wife, Rie Rubin, while he was in Google. According to the Times article, he dated other women while he was married. Rie filed a civil suit in October against Rubin claiming he had multiple "ownership relationships" with other women during their marriage, and that he also paid huge amounts to them.
When allegations of Rubin's sexual misconduct first surfaced in 2017, he took a leave of absence from Essential Products in November that year and returned a month later.
© Copyright IBTimes 2022. All rights reserved.
FOLLOW MORE IBT NEWS ON THE BELOW CHANNELS