Who Is Anne Sacoolas? Wife Of US Diplomat Charged With Fatal Crash
KEY POINTS
Anne Sacoolas is being charged with causing the death by dangerous driving for the fatal crash
Sacoolas had claimed diplomatic immunity and fled England after the crash in August
Northamptonshire police and English Foreign Secretary Dominic Raab will take the lead on Sacoolas' extradition
Anne Sacoolas, wife of U.S. diplomat Jonathan Sacoolas, was charged Friday with the death of an English motorist from a wrong-way car crash in August, prosecutors said.
A spokesperson for the family of victim Harry Dunn, 19, told reporters the British Crown Prosecution Service would pursue criminal charges against Sacoolas. She is being charged with causing death by dangerous driving after a more than three month investigation by Northamptonshire police.
"The director of public prosecutions has met with Harry Dunn's family to explain the basis of the decision we have made following a thorough review of the evidence available," Chief Crown Prosecutor Janine Smith told reporters. "May I remind all concerned that criminal proceedings against Anne Sacoolas are now active and that she has a right to a fair trial. It is extremely important that there should be no reporting, commentary or sharing of information online which could in any way prejudice these proceedings."
Northamptonshire police reportedly will take the lead alongside British Foreign Secretary Dominic Raab to secure extradition.
"We believed," Dunn's father, Tim, told Sky News Thursday. "We have done it. We have got the charge. It's amazing. It does not matter what happens now."
The fatal crash occurred near a U.S. Air Force base in Northamptonshire, England, on Aug. 27. Dunn was riding his motorcycle when he collided with a vehicle allegedly driven by Sacoolas on the wrong side of the road. Sacoolas fled the country, claiming diplomatic immunity, sparking outrage across England.
As police investigated the crash, Dunn's parents were invited to the White House by President Donald Trump, who offered to meet with them personally to resolve the case. They refused, however, saying any meeting "has to be on our terms and on U.K. soil."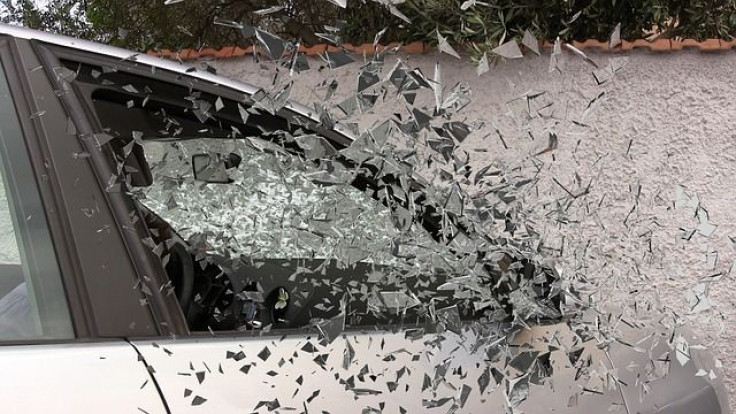 © Copyright IBTimes 2023. All rights reserved.