Who Is April Ryan? Sean Spicer Confronts White House Reporter Over Russia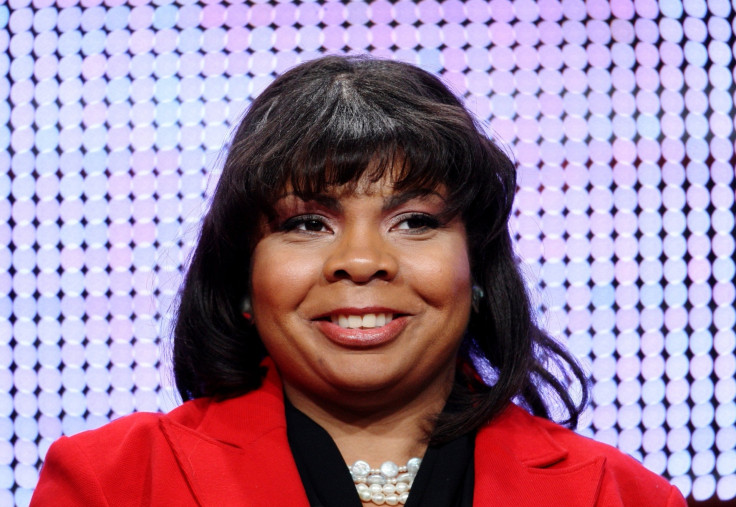 White House correspondent April Ryan and the White House press secretary had a bit of a dust-up Tuesday afternoon during the daily press briefing over her line of questioning about President Donald Trump's administration — and her reaction to Sean Spicer's answers.
Ryan, who reports for American Urban Radio Networks, asked Spicer how the Trump administration was coping with the litany of accusations surrounding its alleged connections to Russian officials. Spicer moved to shut Ryan down immediately.
Read: 'We Have To Be Honest With The American People,' Says Spicer
"No, we don't have that," Spicer said adamantly. "No, no. I get it. But I've said it from the day that I got here until whenever that there's not a connection. ... If the president puts Russian salad dressing on his salad tonight, somehow that's a Russian connection."
Spicer's response was clearly not to Ryan's liking, as she reacted by shaking her head in apparent annoyance.
"I'm sorry that that disgusts you. You're shaking your head," Spicer said.
When Ryan tried again to ask her question, Spicer said, "I appreciate your agenda here. … At some point, report the facts."
Tuesday was not the first time Ryan tangled with a White House official. In fact, she got into it with the top ranking White House official — the president — during a question and answer sessions at the White House last month.
When Ryan asked Trump if he had plans to meet with members of the Congressional Black Caucus, the president answered with a curious question of his own.
"I'll tell you what, do you want to set up the meeting?" Trump said to Ryan on Feb. 16. "Do you want to set up the meeting? Are they friends of yours?"
Read: Spicer Talks To Press Amid Controversy
Ryan, who is African-American, said she was "just a reporter, to which Trump replied: "Set up the meeting. Let's go, set up a meeting. I would love to meet with the black caucus. I think it's great. The Congressional Black Caucus."
Trump would ultimately go on to meet with the Congressional Black Caucus on March 22, but the apparent racial tension surrounding the exchange was not lost on some people.
Ryan has been a journalist for nearly three decades and has been with American Urban Radio Networks for 20 years, according to a biography on her website. She was voted to the board of the White House Correspondents Association.
© Copyright IBTimes 2023. All rights reserved.