Who Are The Black Hebrews? 3 Things To Know Since Spiritual Leader's Death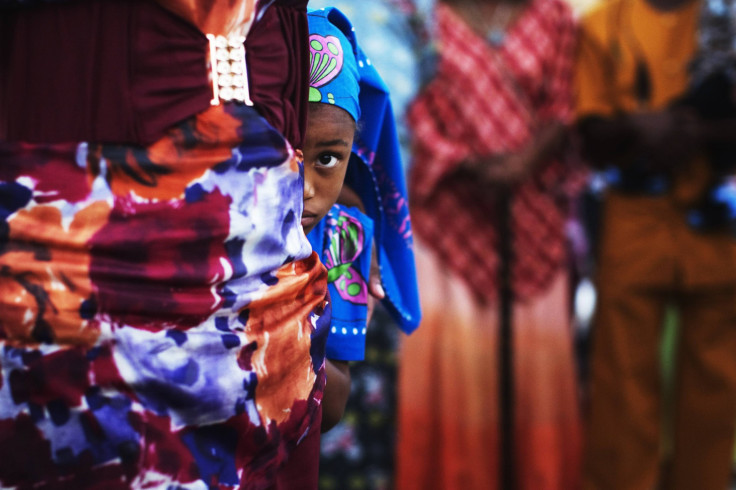 Ben Ammi Ben-Israel, the spiritual leader of the African Hebrew Israelites, died Saturday. He was 75 years old.
Ben-Israel died in Dimona, a southern Israeli town where he brought followers in 1969 -- three years after receiving a vision from the angel Gabriel telling him to return to Israel. He maintains the belief that some black Americans are descendants of the biblical tribe of Judah.
"While obviously deeply saddened at the loss of our Holy Father's physical presence, we are nevertheless emboldened in knowing that his spirit truly lives in each and every one of us," Ahmadiel Ben Yehuda, a spokesman for the group, said. He added that Ben-Israel had been sick for a year but would not disclose his cause of death.
History
African Hebrew Israelites are a relatively modern faith group. They originated from a vision Ben-Israel received in 1966. He said the angel Gabriel told him and African-American descendants to return to Israel to establish a kingdom of heaven on earth. This is anchored in the belief that black Hebrews are descendants of the tribe of Judah, who were exiled from Israel after the Second Temple was destroyed in A.D. 70.
A year after Ben-Israel's vision, he and about 400 of his followers (mostly from Chicago) went to Liberia, the West African country that was settled by free slaves in the 19th century. This trek was meant to help the group shed "the many detrimental habits that as an enslaved people, they had acquired" in America (known as "lands of the great captivity").
In 1969 the group moved to Israel. They settled in Dimona, an impoverished town near the Negev Desert. The group refused to convert to Judaism, saying they adhere to a lifestyle outlined in the Torah but do not believe in the traditional rabbinical interpretations of the text. Without Israeli citizenship, the African Hebrew Israelites entered the country as tourists. They lived in the country illegally until they were granted permanent resident status in 2003. Today, there are about 3,500 African Hebrew Israelites living in Israel. Thousands more live in the U.S, the Caribbean, Africa and the U.K.
Customs
African Hebrew Israelites have adopted a communal lifestyle. They practice polygamy, do not use birth control, are vegan and wear clothes only made of natural fibers including cotton, wool and linen. Men are circumcised eight days after birth and wear tzitzit underneath their colorful clothing. Women must abide by biblical purity laws regarding menstruation.
Besides observing Old Testament holy days including the Sabbath, Rosh Hashana, Yom Kippur, Passover, Shavuot and Sukkot, black Hebrews have also created a New World Passover. Dedicated to their exodus from the United States in 1967, thousands of followers come to Israel for the two-day celebration in May.
In Israel, the group has founded businesses in crafts and tailoring. They also produce soy and vegan food products as well as operate a global chain of vegan restaurants, Soul Vegetarian.
The African Hebrew Israelites place prime importance on personal health. Exercise three times a week is mandatory as well as monthly massages. The community also adopts no-salt days and sugarless weeks devoted to healthy eating.
Polygamy
While the group has strong similarities to Judaism, polygamy is one practice where African Hebrew Israelites stand apart. According to Avichiel Ben Israel, a spokesman for the group, the practice is a product of an uneven female-to-male ratio in their communities and the purity laws women must abide by during menstruation which can keep them from their domestic duties during the periods and after childbirth.
"There are more women than there are men, it's really practical," Avichiel Ben Israel told Global Post. "During menstruation, she's set aside and doesn't prepare food. After childbirth she's isolated for 40 days after a boy, or 80 days after a female. So you kind of need more than one."
The group's late leader, Ben Ammi Ben-Israel is survived by four wives and 20 children.
FOR FREE to continue reading
✔️ Unlock the full content of International Business Times UK for free
offer available for a limited time only
✔️ Easily manage your Newsletters subscriptions and save your favourite articles
✔️ No payment method required
Already have an account?
Log in
© Copyright IBTimes 2023. All rights reserved.