Who Is Austin Forsyth? Joy-Anna Duggar's Courtship Boyfriend Has A Reality TV Past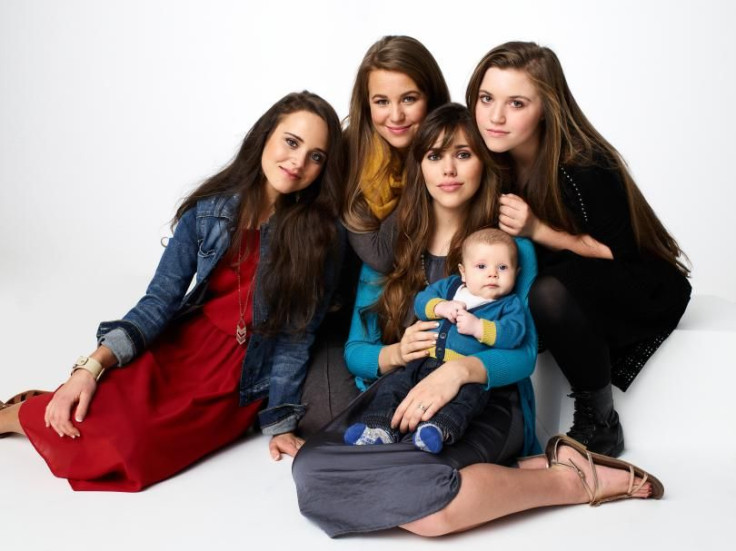 Joy-Anna Duggar simply introduced to her courtship partner as "Austin" during Tuesday night's "Counting On" finale, but more details about her boyfriend have since been revealed.
The Forsyth family announced on their Fort Rock Family Camp Facebook page Tuesday night that their son, Austin Forsyth, was officially courting the "Counting On" star. "We are extremely happy to announce the courtship of our son, Austin," parents Terry and Roxanne wrote on their Christian retreat's page. "He and Joy have honored the Lord and will be a great testimony for his goodness and provision for a spouse. Congratulations to Austin & Joy!"
With almost 15 years of friendship behind them, it appears Joy-Anna has already become a part of Austin's brood. A quick look at the retreat's site shows Joy-Anna posing next to Austin and his family in a "camp staff" member photo. But Joy and Austin are not the only ones who are close. Joy's parents, Jim Bob and Michelle Duggar, have been known to frequent the Forsyth's family camp in St. Paul, Arkansas. The couple last visited in October, speaking during the 5th annual fall marriage retreat.
"We're so thankful for Austin," Michelle gushed of her 19-year-old daughter's new beau online Tuesday. "He is a great guy and we're excited about the future." Jim Bob added that viewers should "tune in to TLC" to learn more about the courtship.
While "Couting On" viewers were only just introduced to Austin, it's worth noting he's not entirely new to the reality TV scene. In 2009, when he was 15, he starred alongside his parents and sister Meagan on Season 1 of CMT's "World's Strictest Parents." The series, which unites troubled teens with strict parents in hopes of helping them turn over a new leaf, shined light onto Austin's family's belief system.
Like the Duggars, the Forsyths shared they beliefs about modesty, homeschooling and staying "pure" until marriage, which includes saving your first kiss for your wedding day. One scene in particular revealed that during a Sunday school lesson, the Forsyth's guests were taught about the dangers of dating, saying it "leads to divorce." As previously reported, the Duggars practice courting, which they describe as "dating with a purpose." You can watch the full episode here.
Joy-Anna and Austin's courtship is an upcoming storyline on "Counting On." New episodes being airing on TLC in January 2017.
© Copyright IBTimes 2023. All rights reserved.