Who Is Brooke Axtell? Watch Activist's Powerful Spoken Word Performance At The 2015 Grammys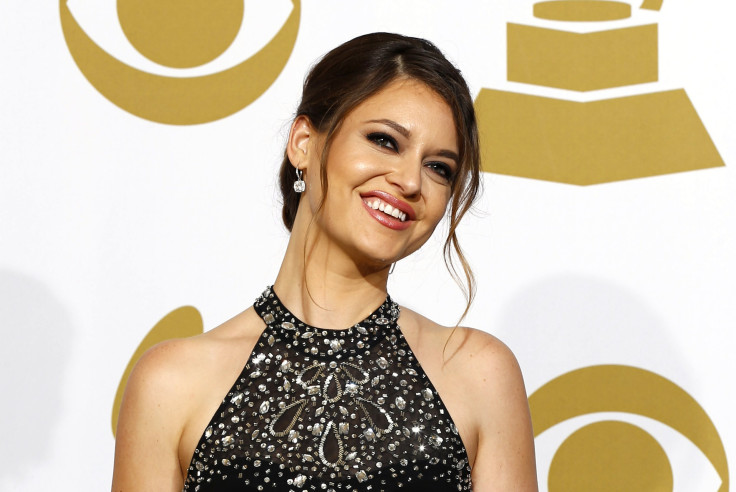 For the most part, the Grammys are all about celebrating the biggest stars in music, but every once in a while, a star is born at the awards show. That was the case Sunday at the 57th annual Grammy Awards when a little-known activist named Brooke Axtell appeared onstage to give a spoken-word performance about the need to end sexual and domestic violence. The powerful Grammy moment had fans wanting to know more about the inspirational woman.
Axtell, 27, is an activist -- currently the director of communications and engagement for Allies Against Slavery, a nonprofit dedicated to fighting human trafficking -- a writer and a performance artist from Austin, Texas. She is also a survivor of abuse herself: A nanny sold her for sex out of a basement when she was 7 years old, and she later suffered abuse again at the hands of a boyfriend. After he threatened to kill Axtell, she told her mother about what was happening and sought help. She later founded the support group Survivors Healing and Empowerment.
Axtell had gained attention for her performance art, which aims to give a voice to victims of abuse, and caught the eye of Grammy producer Ken Ehrlich.
"Ken said they want to find ways to not only honor the creative work of their musicians and performing artists but to also give them a platform to speak about issues that are important to them," Axtell told Slate. "I know last year they addressed the issue of gay marriage. This year they wanted it to be the issue of violence against women."
Axtell joined Super Bowl performer Katy Perry onstage at the Grammys. Her spoken-word performance introduced the singer and followed an address by President Barack Obama. Axtell's speech was as personal as it was powerful.
The activist told Slate, "I wanted to find a balance between sharing the reality of my own trauma but also to emphasize that there is a path to freedom and to offer a call to action: to encourage women in this position to value their own lives and their voices and reach out for help."
Watch Axtell's performance below.
With her Grammys performance, Axtell's call to action reached millions of viewers across the world.
What did you think of Axtell's performance? Tweet your thoughts to @Ja9GarofaloTV.
© Copyright IBTimes 2023. All rights reserved.