Who Is Bryce Marlatt? Republican Oklahoma State Senator Tried To Kiss Uber Driver, Has Duties Revoked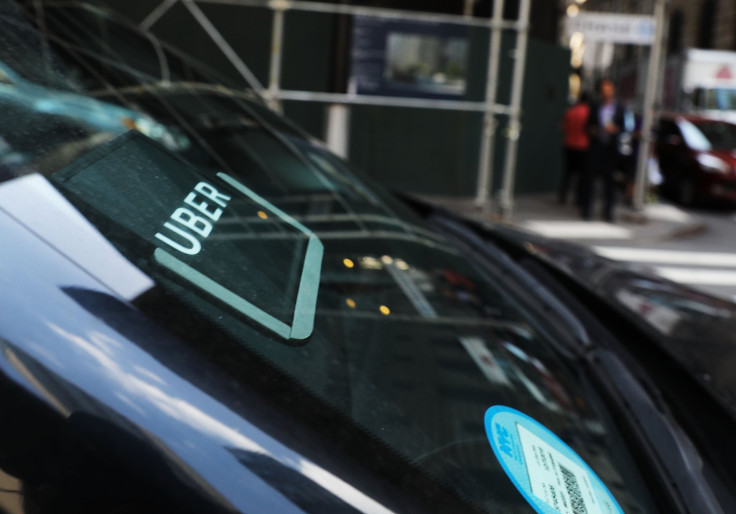 The Oklahoma Senate head revoked the posts of a Republican state senator who is accused of grabbing a female Uber driver and kissing her while she dropped him at a hotel, the Associated Press (AP) reported Thursday.
The woman filed a police complaint against Sen. Bryce Marlatt of Woodward on June 28, two days after the alleged incident.
Senate President Pro Tempore Mike Schulz wrote a letter to senate members, saying the allegations against Marlatt were "very serious in nature" and would be "not tolerated."
Schulz said he planned to revoke Marlatt's chairmanship of the Senate Energy Committee and his vice-chair post on two panels while the investigation is underway, according to the AP.
Read: Uber Apologizes To NYC Riders, Former Employee Claiming That 'It's All A Show'
"Further action may be taken as deemed necessary,"Schulz reportedly wrote in the letter.
While Marlatt is yet to publicly address the issue, his attorney Robert Don Gifford said the Republican was unaware of the allegations until Uber contacted him.
"The senator was shocked by the allegations," Gifford reportedly said. "He wants to get to the bottom of this, and that's why he's gotten us involved, to contact Uber and figure out what happened."
On Wednesday, BuzzFeed News reported, citing the police complaint, the driver picked up a man June 26 to drop him off at a hotel in Oklahoma City. The man forcefully grabbed her and began kissing her on the neck, the complaint reportedly alleged. Tribune Broadcasting Station's KFOR.com confirmed the complaint indentified Marlatt as the rider.
"She was giving this person a ride," Oklahoma City Police Department Master Sgt. Gary Knight said, according to KFOR News . "He was in the back seat. And, he kept reaching around, grabbing her, kissing on her, things along those lines."
Uber spokesperson Kayla Whaling reportedly said in a statement: "What's been reported is not tolerated and has no place on the Uber app. We are committed to the safety and security of all our partner drivers and riders and are working with the Oklahoma City Police Department to provide them any information that would be helpful for their active investigation."
Marlatt, 37, is a graduate from Northwestern Oklahoma State University. The father of three was first elected to the chamber in 2008 and, in 2016, won re-election to a third term in office. He represents the state's District 27.
Read: New 'Uber For Escorts' Rendevu App Helps Sex Workers Stay Safe
In 2014, he was taken into police custody and was charged with misdemeanor on count of having control of his vehicle while intoxicated. A Woodward County sheriff's deputy at the time found Marlatt asleep in his running pickup truck on a country road. The following year, he pleaded no contest and when asked if he had been drinking, he reportedly said "no more than anyone else." He reportedly received a deferred sentence. The case was later dismissed.
© Copyright IBTimes 2022. All rights reserved.
FOLLOW MORE IBT NEWS ON THE BELOW CHANNELS