Who is Erin Brady? The Woman Who Made Steven Tyler Monogamous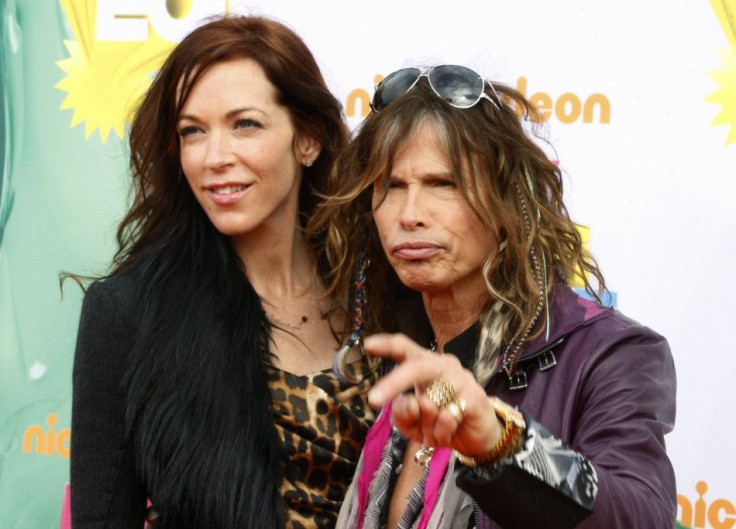 It is tough to tame bad boy rockers, but Erin Brady, the new fiancé of rocker Steven Tyler from Aerosmith, seems to know just how to do it.
Tyler proposed to Brady last week and the two have since reportedly went to Hawaii to receive a pre-marriage blessing.
According to the Daily Mail, the Tyler and Erin were seen in a ceremony over the weekend, pictured with a woman thought to be Reverend Alalani, who was wearing a head dress.
That the two were seen receiving pre-marriage blessing has sparked rumors that Tyler, a judge on Fox's American Idol and Brady have already gotten married.
Reality TV Magazine reported that the woman conducting the ceremony works for a company called Kuhina. That report also noted that the company did confirm that Tyler and Erin participated in a blessing ceremony. However, company representatives didn't say much more.
Ktbs.com also reported that Tyler, 63, told Oprah Winfrey that he has made mistakes in the past, but that it is indeed possible for rock stars to be in a monogamous relationship.
Yes, it is [possible for me], Tyler told Winfrey on Sunday. I don't want to hurt anybody again. For all the divorces I've had, I hurt those girls deeply. It was some behavior that I'm ashamed of and I shouldn't've done.
But who is Erin Brady and why is Tyler so in love with her?
- She has been in a relationship with Tyler for seven years.
- She is 38 years old and so that makes her 25 years his junior.
- She told Winfrey that she has been on the road with him for a long time and saw how he behaved - badly, occasionally, here and there.
- She was upfront with Tyler, telling him, Listen, if you play, I'm going to play -- I just want to make that clear to you. And he didn't really like it, I think, when he was on the other side of that scenario, Ktbs.com reported.
- She will be his third wife. Tyler first married Andy Warhol model Cyrinda Fox. That marriage lasted 10 years. His second marriage was to clothing designer Teresa Barrick from 1998 to 2006.
© Copyright IBTimes 2023. All rights reserved.