Who Is Frank Gaffney? President Obama Is A Secret Muslim, Possible Donald Trump Adviser Claimed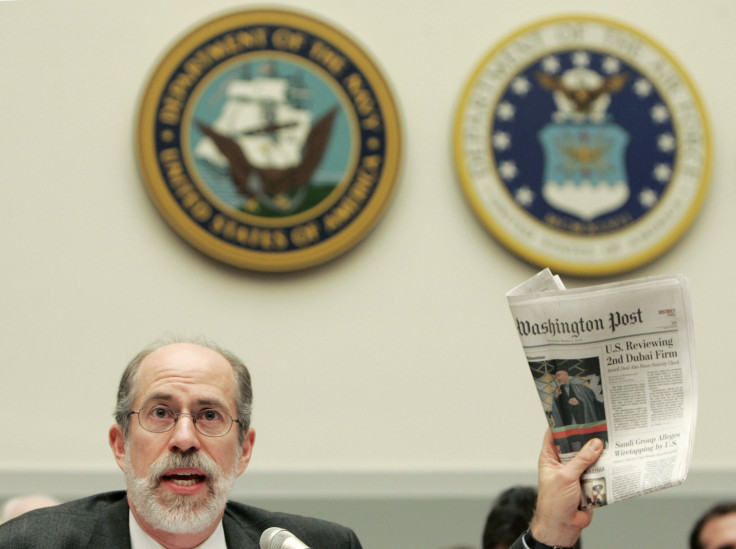 A man with extreme views on Islam who once claimed President Barack Obama was a secret Muslim may, or may not, be advising President-elect Donald Trump during his transition into the presidency, according to differing reports.
Frank Gaffney was brought on by Trump to "assist on national security issues" after officials who were brought on by New Jersey Gov. Chris Christie were ousted, the Wall Street Journal reported Wednesday. But that report was denied by Trump officials the same day. Gaffney was in fact not on the team, a transition official reportedly told NBC News' Kristen Welker. It could all be a matter of semantics.
"The story did NOT say he was officially on the transition team," wrote the New York Times' Maggie Haberman on Twitter, imploring people to not fall for the report that he wasn't on the team.
Gaffney served in the Reagan administration with the Department of Defense, but was eventually forced out and started a think tank called the Center for Security Policy. His views have grown more extreme since. Perhaps most notably, he claimed Obama was actually a Muslim and not a Christian as the president claimed.
"After his five months in office, and most especially after his just-concluded visit to Saudi Arabia and Egypt, however, a stunning conclusion seems increasingly plausible: The man now happy to have his Islamic-rooted middle name featured prominently has engaged in the most consequential bait-and-switch since Adolf Hitler duped Neville Chamberlain over Czechoslovakia at Munich," Gaffney wrote in a 2009 opinion article. He cited as evidence Obama referencing the "Holy Koran" as well as the president using the phrase "peace be upon them."
He also suggested that Muslims were infiltrating the U.S.'s government for nefarious ends and that the group called the Muslim Brotherhood had worked to gather influence in Washington politics, the Washington Post reported. Gaffney accused Huma Abedin, aide to Hillary Clinton, of having ties to the Muslim Brotherhood as well as conservative advocate Grover Norquist.
There's a long list of claims Gaffney has made that have led to many calling him an Islamophobe. To name a few, he said Supreme Court Justice Elena Kagan had supported Islam's Sharia Law, claimed Gen. David Petraeus submitted to Sharia when he condemned a pastor burning the Koran and tied Saddam Hussein, then Iraq's President, to the 1995 Oklahoma City bombing.
Gaffney's work has already been tied to Trump's divisive policy stances. The now president-elect cited a questionable poll from the Center for Security Policy during his speech calling for a ban on Muslims entering the United States. Trump's campaign is now apparently considering forcing Muslim immigrants to sign a registry.
© Copyright IBTimes 2023. All rights reserved.