'Wonder Woman' Spoilers: Gal Gadot, Chris Pine Reveal Biggest Challenge They Faced On Set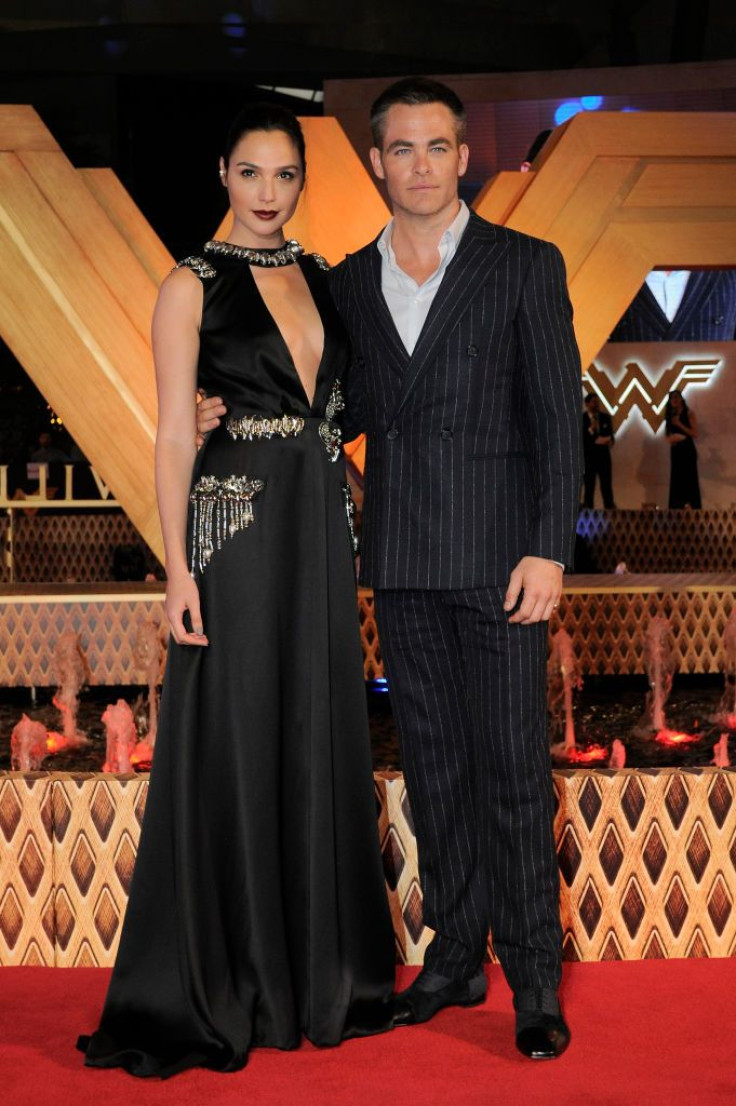 Gal Gadot considers it a huge "privilege" to play the titular character in the new "Wonder Woman" movie directed by Patty Jenkins, but there were a lot of challenges on the set that she and her leading man, Chris Pine, had to face.
Pine, who plays her love interest in the film, told Entertainment Weekly that his character is an American pilot who is a spy, while Gadot is an Amazon warrior. Due to this, Pine was almost always bundled up in his pilot uniform, while Gadot had to wear Diana's revealing battle gear. Pine said he was complaining the whole time of the cold, but Gadot filmed her scenes like a pro.
READ: Gal Gadot reveals singer who helped her nab Wonder Woman role
"Let me say, Gal, to her credit, was freezing. Freezing. Freezing. There was one day in the ending part of the film with this huge airfield, and it essentially sleeted. And there's Gal and all of her long-legged-ness wearing nothing — not complaining at all," he said.
But Gadot said toughness had nothing to do with her silence amidst the cold. "Because I couldn't talk. Honestly I lost my voice. I think I was going through hypothermia," she said.
For Gadot, it was also tough to take on the role after Lynda Carter, the original Wonder Woman. She said Carter is simply "stunning," but apart from her beauty, she is also smart, bubbly and strong. "You could say that I felt some pressure. I feel very privileged that I got the opportunity to portray such an iconic, strong female character," said Gadot. "I adore this character and everything that she stands for and everything that she symbolizes. But of course this character is so big and iconic, and the expectations that all of the fans have for it are huge. Hopefully after they watch the movie they'll be pleased."
As for Carter, she also has nice things to say about Gadot and her new movie. "I like her. I just hope it's successful, that's all. I think she's probably pretty kickass, and it's a whole new way to empower women," she said. "We're not black or white or brown or orange or ginger hair or gray hair or short or skinny or tall or fat. We're women, and we relate to one another in a very human, sisterly way."
"Wonder Woman" will be released on June 2.
© Copyright IBTimes 2023. All rights reserved.