Who Is George Atiyeh? Search Continues For Conservationist Who Went Missing In Oregon Wildfires
KEY POINTS
George Atiyeh has been missing since the Beachie Creek Fire burned down his house
Atiyeh had led a 20-year fight to save the now-federally protected Opal Creek
He is the nephew of the late Gov. Victor Atiyeh
Environmentalist George Atiyeh has been missing since the Beachie Creek Fire burned down his home near Lyon, Oregon, last week.
The Marion County Sheriff's Office, in a Facebook post, said the fire and rescue team were continuing their search for the 72-year-old conservationist. In another post, Atiyeh's daughter, Aniese Mitchell, said her father was missing since Sep. 12.
"It is with a heavy heart that the Atiyeh family is officially listing George Atiyeh as a missing person in the Beachie Creek Fire. His house and property were a total loss. Search parties have been through the area of his last known location," Mitchell's post read.
Mitchell told CBS-affiliated television station KOIN-TV that before his disappearance, Atiyeh refused to vacate his house believing he wasn't in danger.Atiyeh led a 20-year fight to save the now-federally protected Opal Creek. He fought against the U.S. Forest Service plans to clear the forest around Opal Creek. A federal legislation to protect the area was passed in 1996.
Atiyeh grew up in a logging community. Before becoming an activist, he even operated a mine with the help of family members. He later started a logging company but sold his stakes in the firm later.
He is the nephew of the late Gov. Victor Atiyeh, who served in Oregon from 1979 to 1987.
Dwayne Canfield, executive director of Opal Creek Ancient Forest Center, an educational facility that Atiyeh helped found, told Los Angeles Times that Atiyeh had refused to leave even after the fire spread near to his home. "I was encouraging him to leave," Canfield told the outlet. He said "I don't need to leave yet," Canfield added.
Oregon was battling one of the worst fire seasons as wildfires burned over 800,000 acres, forced thousands of residents to evacuate their homes and claimed the lives of eight people — four in Marion County. As of Monday, the Beachie Creek Fire, which was one of the largest wildfires this year, destroyed 190,911 acres of land. The fire started on Aug. 16 and is 20% contained as of Wednesday morning.
The White House approved Oregon Governor Kate Brown's wildfire disaster declaration Tuesday.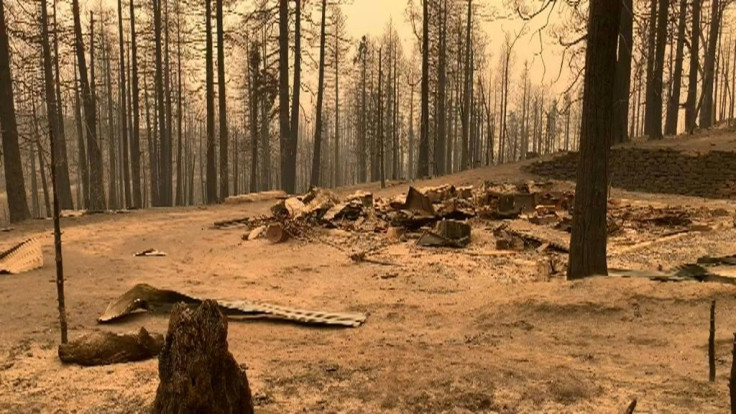 © Copyright IBTimes 2023. All rights reserved.