Who Gets Zsa Zsa Gabor's Money? Hollywood Star's Will Cannot Be Found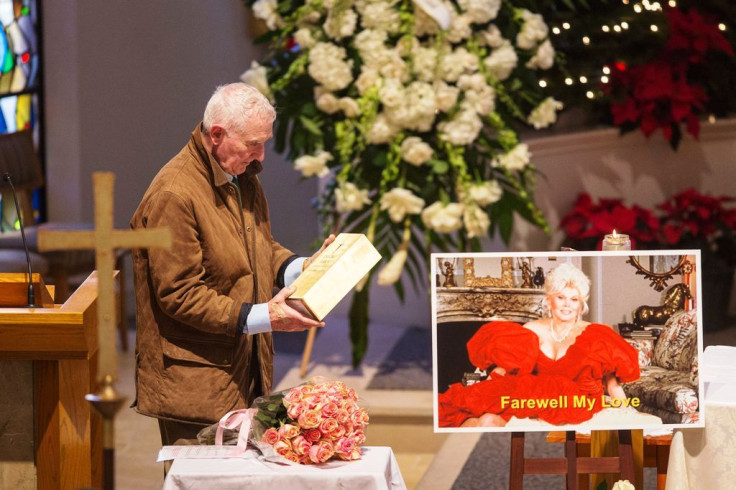 Frederic Prinz Von Anhalt, the husband of late actress Zsa Zsa Gabor, said the Hollywood star left him with her fortune, Daily News reported Sunday. However, Gabor's will cannot be found and court documents showed it was lost or missing, the report added.
Gabor's fortune has been consolidated into a trust and Anhalt has been named the sole trustee, according to the documents, cited by reports. The original will cannot be found and Anhalt accused Gabor's late daughter Francesca Hilton of stealing it. Anhalt's petition in a Los Angeles court stated Hilton "had access and attempted to defraud third parties with a forged will," the Daily News reported.
Read: Zsa Zsa Gabor Dead At 99
The court documents reportedly showed Gabor and Anhalt had signed a prenuptial agreement in 1986. Hilton, Gabor's daughter from her previous marriage, was initially named co-executor of the will along with Anhalt. Hilton died in January 2015 at the age of 67.
The Hungarian actress died of a cardiac arrest Dec. 18, 2016, at the age of 99. In her later years, Gabor suffered strokes in 2005 and 2007 and since remained dependent on her husband. In 2011, her right leg was amputated above the knee following an infection. Most of her fortune — reportedly to be about $40 million — was spent on her medical bills. The latest court documents revealed Gabor's home, reportedly valued at $10.9 million, was transferred to the estate. However, it remained unclear whether it has any debts.
Anhalt, 74, said he will fulfill Gabor's last wishes by donating her money to a good cause.
"Well, there is one thing she loved, charity and to help the needy people," Anhalt told the Daily News. "So I will do the same thing. I will do that every year. I will do it again. Whatever she left me, I will give lots of charity because she wanted me to do that," he added.
Gabor was often called as the original Kim Kardashian and was one of the first women to be "famous for being famous." She made her film debut in the 1952 musical "Lovely to Look At" and the same year she acted in "We're Not Married!" and "Moulin Rouge."
Read: 10 Facts To Know About Zsa Zsa Gabor
Born Feb. 6, 1917, in Budapest, her birth name was Sari Gabor. She was crowned Miss Hungary in 1936, however, was disqualified for lying about her age in a bid to enter the pageant. She acted in over 70 films but was known for her celebrity lifestyle.
Gabor was married nine times and was divorced seven times. Her first marriage was at the age of 20 and the last was at 70. By marriage to Conrad Hilton, she was also the great-grandmother of Paris Hilton. With Conrad, she had a daughter — Francesca Hilton.
© Copyright IBTimes 2023. All rights reserved.