Who Is Jessie Nizewitz? 'Dating Naked' Cast Member Sues After Censor Fails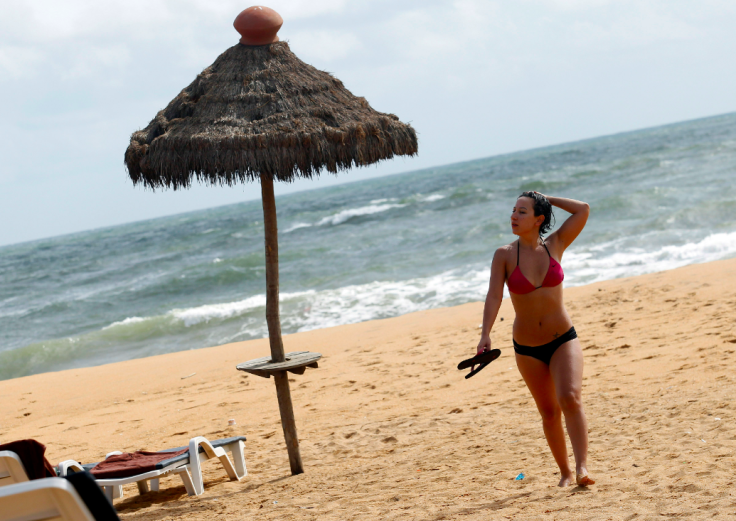 Jessie Nizewitz agreed to appear on VH1's new reality show "Dating Naked" as long as the network promised to blur her private parts. But that didn't happen. Now the New York model is suing VH1 operator Viacom.
"I have no problem going to a beach in a bikini or people seeing me on TV in a bikini," Nizewitz, 28, said in a statement released to Entertainment Weekly by her attorney, Matthew J. Blit.
"Although I went on this show knowing that I would be nude while taping it I was told that my private parts would be blurred for TV. If you watch an episode, you will see that the blur actually makes it less revealing than a bikini would," she said to EW. "Obviously, I did not expect the world to see my private parts, this is not what I anticipated or what any other contestants on the show anticipated."
Nizewitz reportedly did a wrestling move on her date, which is when the show revealed her genitals. The producers encouraged her to wrestle, she claimed in the $10 million suit, which names Viacom, and two production companies, Firelight Entertainment and Lighthearted Entertainment
Nizewitz wants a "huge apology" from the companies since the show cost her a "budding relationship" with someone she had been seeing for a month, she told the New York Post. "He never called me again after the show aired. I would have hoped we could have had a long-term relationship. He was employed, Jewish, in his 30s and that's pretty much ideal," Nizewitz said.
But a potential romance is not the only thing the show cost her. "I felt lied to, manipulated and used. I was horrified," Nizewitz told the Post. She was reduced to tears after she saw her episode and became the punch line to jokes on Twitter, Tumblr and YouTube. "I immediately started getting text messages. Everyone saw it," she said.
"Dating Naked" airs on VH1 every Thursday at 10/9c.
Follow me on Twitter @mariamzzarella
FOLLOW MORE IBT NEWS ON THE BELOW CHANNELS