'Dating Naked' Season 1 Spoilers: Episode 4's Top 5 Cringe-Worthy Moments [RECAP]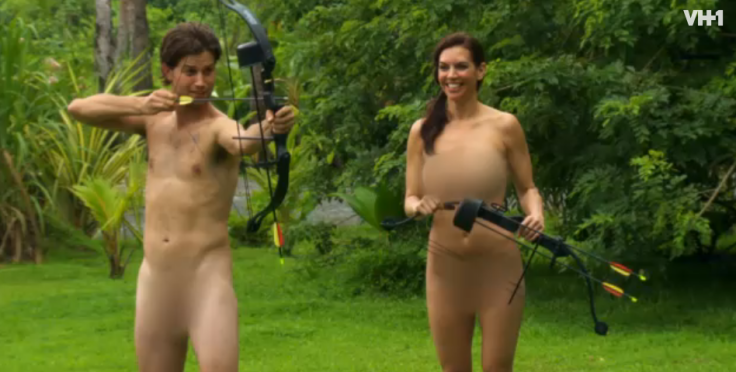 "Dating Naked" is getting more awkward with each passing Season 1 episode. Don't believe us? Just check out the top five most cringe-worthy moments of episode 4 from the hit VH1 reality series:
1. Sailing Naked: We love "Titanic" as much as the next person, but watching Chuck and Camille (the first daters) re-enact Jack and Rose's flying scene -- in the nude -- was just too much. Sorry, Chuck. But it's pretty hard to compete with Leo.
2. Dirty Descriptions: Camille's second date was with a gorgeous Floridian named Rob. And while we were admiring the tanned beauty's glistening abs, Camille was busy appreciating another part of Rob's body.
"As much as I'm trying to look at Rob's eyes, his penis looks like a baby's arm holding an apple," she said.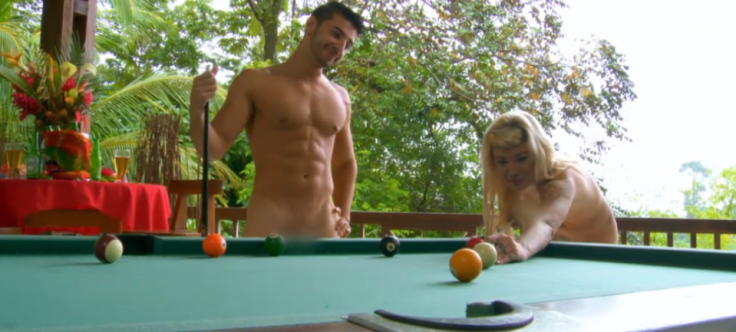 3. Kinky Kristen: Chuck's second date blew us away with her sexual storm of a personality. During episode 4, not only did we find out she was looking for someone to settle down with that could "keep up with her sex drive," but Kristen also divulged what type of "adventurous" bedroom activity she was into.
"Tie me up, spank me," Kristen started revealing her interests, adding biting to the list later on.
4. Taking Downward Dog to the Next Level: Camille's third date was with a dreaded dude named Julian. The two spent their time together attempting to relax during a yoga-inspired date. We say attempt because the tranquility was disrupted when Julian became too aroused during Camille's downward dog.
"Julian has an erect penis," Camille revealed during her confessional. "He keeps pushing down his boner."
But Julian had valid reasoning for why he was excited.
"I just can't help it. Naked women turn me on," he admitted.
"This date is incredibly awkward. I have a d*ck in my face," Camille said bluntly.
5. Welcome to the Jungle… Villa: We've seen our fair share of awkward moments taken place at the Jungle Villa, but nothing made us cringe more than Chuck's interactions with Kristen and Michelle.
During Chuck's one-on-one moment with Kristen, we saw more tongue than we needed to during their overly affectionate kiss.
But even the wettest kiss in television history couldn't out-cringe the nickname Michelle gave Chuck during episode 4. As Michelle jealously watched him walk Kristen back to her hut, she attempted to disrupt their romantic moment by calling out to him with this little ditty of a pet name: "Chuckers."
What did you think of episode 4? Did you have an all-time favorite awkward moment from "Dating Naked"? Sound off in the comments section below.
© Copyright IBTimes 2023. All rights reserved.