Who Is John Koskinen? IRS Commissioner Faces Impeachment, House Judiciary Committee Divided Along Party Lines
The House Judiciary Committee's resolution to potentially impeach the head of the IRS has ended with no clear resolution. A hearing Tuesday, centering on allegations that IRS Commissioner John Koskinen lied under oath to Congress and defied a congressional subpoena, laid bare sharp divides within the bipartisan committee. Its Republican members want the Democrat-appointee removed from his post, but a vote to do so has not yet been scheduled.
Republicans said thousands of pages of information have been reviewed in the case against Koskinen, who was appointed to his position in 2013 by President Barack Obama. There appeared to be evidence that impeachment was appropriate, they said. The House Oversight and Government Reform Committee, as well as the House Ways and Means Committee, have been working on the investigation for about a year.
"Koskinen provided misleading testimony before the House Oversight and Government Reform Committee," Rep. Bob Goodlatte, R-Va., the chairman of the Judiciary Committee, said during the hearing. "These are very serious allegations of misconduct. Over the past several months, this committee has meticulously pored through thousands of pages of information."
Democrats, on the other hand, pointed out the gravity of the situation and questioned if this type of investigation was really necessary. The committee's ranking member Rep. John Conyers, D-Mich., who has been in Congress since 1965, noted the historical magnitude of impeaching a government official.
"In the history of our republic, the House of Representatives has voted to impeach a federal official only 19 times," said Conyers, who added he considered six of those resolutions while serving on the committee. "And, as a matter of note, I voted in favor of five of them. I helped to draft articles of impeachment against then-sitting President Richard Nixon and joined with 20 Democrats and six Republicans to send three of those articles to the House floor."
Koskinen was invited to attend Tuesday's hearing as a witness but declined the offer.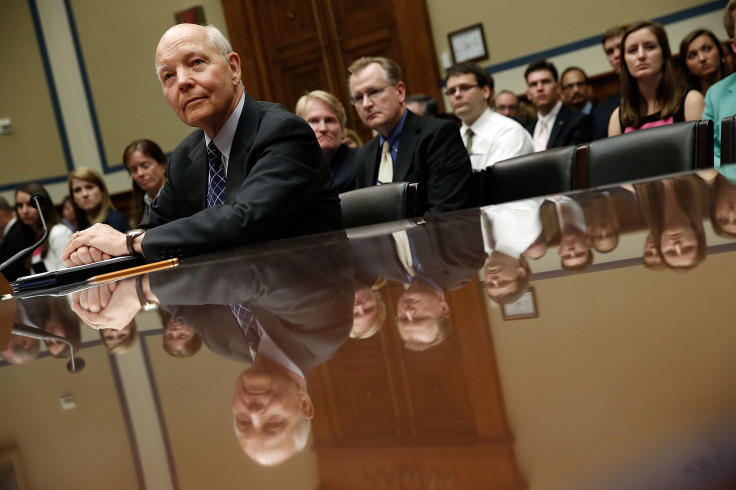 The hearing is indicative of how sour opinions of the IRS are among House Republicans. GOP members in the House — especially more conservative members associated with the Freedom Caucus and Tea Party movement — have been highly critical of the government agency and have appeared intent on cutting its budget and capabilities.
The impeachment hearings have focused around an IRS scandal revealed in May 2013, when it was found that the agency was targeting specific groups for extra scrutiny. Initial reports indicated that conservative tax-exempt groups with names that included words and phrases like "Tea Party" were the subject of such examination. It was later reported that many other words that are closer associated with progressive, nonconservative or liberal causes — like "occupy," "progressive," and nonprofit journalism" — were also targeted by the IRS.
Koskinen was not commissioner of the IRS at the time these groups were targeted, and much of the Congressional scrutiny he is receiving revolves around his past testimony regarding emails from former IRS Commissioner Lois Lerner, his predecessor. During the course of the investigation into the scandal, Republicans in the House have accused Koskinen of lying under oath and ignoring a Congressional subpoena to provide legislators with hard drives with emails sent by Lerner during that time. The hard drive in question, which reportedly crashed, is said to have been thrown away.
Several senators have indicated they would not confirm an impeachment of Koskinen.
© Copyright IBTimes 2023. All rights reserved.