Who Is Kristin Smith, Tiger Woods' Girlfriend? Stylist Opts For Retail Therapy Amid Boyfriend's DUI Arrest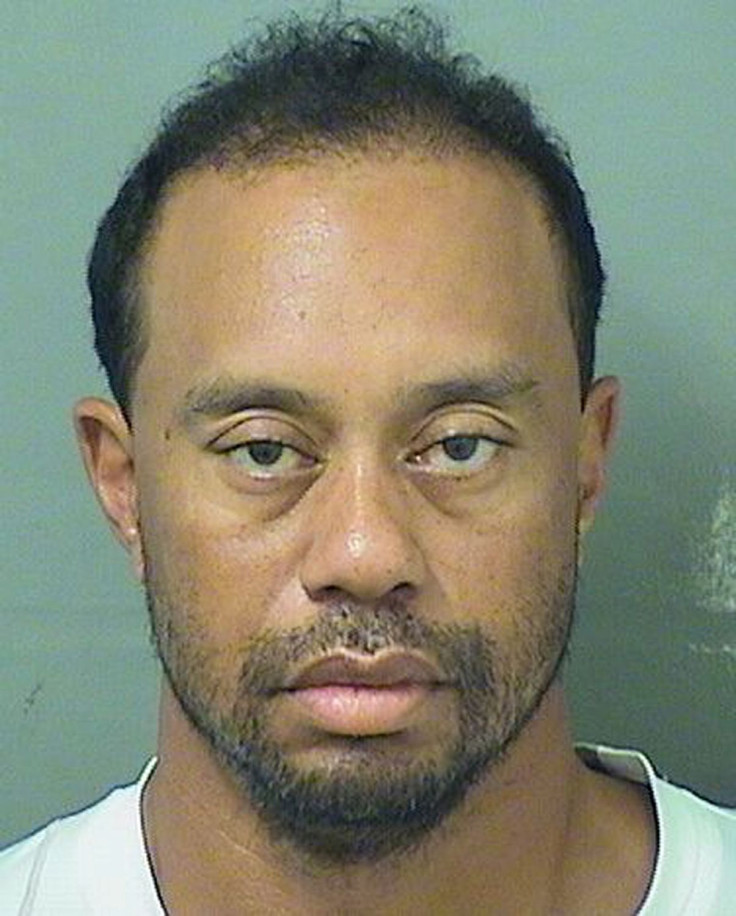 Golfer Tiger Woods' girlfriend Kristin Smith was spotted for the first time Tuesday since he was arrested on suspicion of driving while intoxicated Monday in Jupiter, Florida. Photos posted by TMZ showed Smith opting to go for retail therapy while Woods faced the run in with law enforcement.
According to the celebrity news website, Smith was seen with a bag full of what looked like shoe boxes. The stylist wore She wore black strappy stilettos with cropped wide-leg jeans and carried a red designer handbag.
Read: Tiger Woods' Ex-Mistress Cori Rist On DUI Arrest: 'He's Going Through A Difficult Time'
While Smith has not released a public statement following Woods' arrest, her lawyer said she wants privacy, according to the New York Post.
"She asks, on her own behalf and on behalf of her friends and family, that the media respects her wishes to be left alone, as this is a private matter," Richard A. Roth, Smith's lawyer, wrote in a statement. "She has nothing more to say about the incident regarding the DUI arrest at this time."
Earlier, TMZ reported citing witnesses that Smith went "crazy" following Woods' arrest and broke down in tears in front of fellow shoppers at the store.
Woods' was arrested Monday and police reports said the athlete's vehicle was stopped in a roadway and Woods was asleep behind the wheel. The arresting officer noted that Woods' speech was "slow and slurred," and he failed to complete tasks required of a sobriety test "several times."
"It should be noted [that] Woods was asleep at the wheel and had to be woken up," the police report said. "The vehicle was running and the brake lights were illuminated as well as the right blinker flashing."
Woods failed a sobriety test administered by police, however, a breathalyzer test later revealed 0.00 blood alcohol level.
"I understand the severity of what I did and I take full responsibility for my actions," Woods said in a statement Monday evening. "I want the public to know that alcohol was not involved. What happened was an unexpected reaction to prescribed medications. I didn't realize the mix of medications had affected me so strongly."
On Tuesday, Mothers Against Drunk Driving slammed Woods' for the incident.
"When athletes and celebrities who serve as role models, like Tiger Woods, allegedly make the decision to drive impaired, it sends a dangerous and deadly message," a MADD spokesperson told TMZ adding, "There are no excuses to drive under the influence of any impairing substance, whether it's [sic] alcohol or any legal or illegal impairing drugs."
While it's still unclear what mix of prescription medications was in his system at the time of the incident, Woods does have a well-documented back injury.
Meanwhile, sports commentator Skip Bayless raised the question of why Woods does not appear to have known how his body would react to the medication that he had been taking for a long time and chose to go behind the wheels.
"[T]here were reports when he went down to the Gentle Path Rehab Institute for his sex addiction issues — that was back in 2009 — that also part of the package was that he was having pill problems to boot," Bayless said Tuesday. "I think he's had ongoing issues with that. I said yesterday I didn't know of any ongoing alcohol issues, but I read more deeply last night. He has been known to talk about having an adult beverage now and then. His father was known to be a big drinker, but could handle his alcohol."
© Copyright IBTimes 2023. All rights reserved.
FOLLOW MORE IBT NEWS ON THE BELOW CHANNELS