Who Is Laura Carter? British Model Who Allegedly Had 'Threesome' With Justin Bieber Also 'Partied' With Prince Harry: Report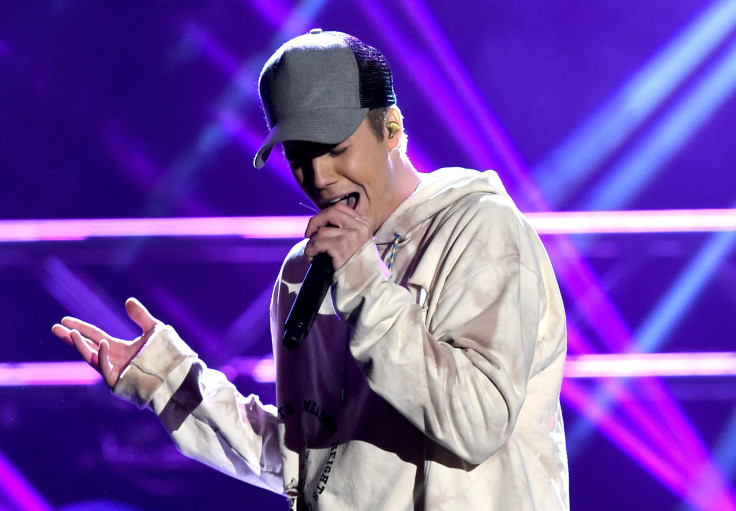 Laura Carter, a British model, claimed to the Sun newspaper that she had an "amazing threesome" with singer Justin Bieber at a London nightclub. Carter detailed how Bieber took her to his hotel room after his performance at the Capital Jingle Bell Ball at London's O2 Arena on Dec. 6.
"I was taken to this huge room which had been kitted out with a massive sound system and there was booze everywhere," Carter told the Sun. "There were four boys and a group of ten girls, all really glamorous. The party was in full swing and Justin was showing off his dance moves. I wanted to take a selfie to show all my friends but security took my phone at the door and put it in a bucket."
Carter, 30, then said that they began playing a truth or dare game. "He said, 'Right, girls, let's play.' He kissed one of the girls as a dare and that's when it started to get on another level," Carter reportedly said.
"It was amazing and surreal," Carter said about her physical intimacy with Bieber. "The lights were off and we started kissing against a wall," she added. "When I looked over to the bed there was another girl. I think she was American… We got on to the bed and all started fooling around together."
According to Hollywood Life, Carter was a part of the main cast of British reality television show "Young, Free and Single." Carter also claimed to have "partied" with Prince Harry.
"I went to Dubai in November and partied with Prince Harry and all of his friends," Carter told Digital Spy UK.
However, she became close with one of Harry's friends. "Two gingers? It just doesn't go!" Carter reportedly said.
© Copyright IBTimes 2023. All rights reserved.