Who Is Maria Chappelle-Nadal? Missouri Senator Under Fire After Trump Assassination Post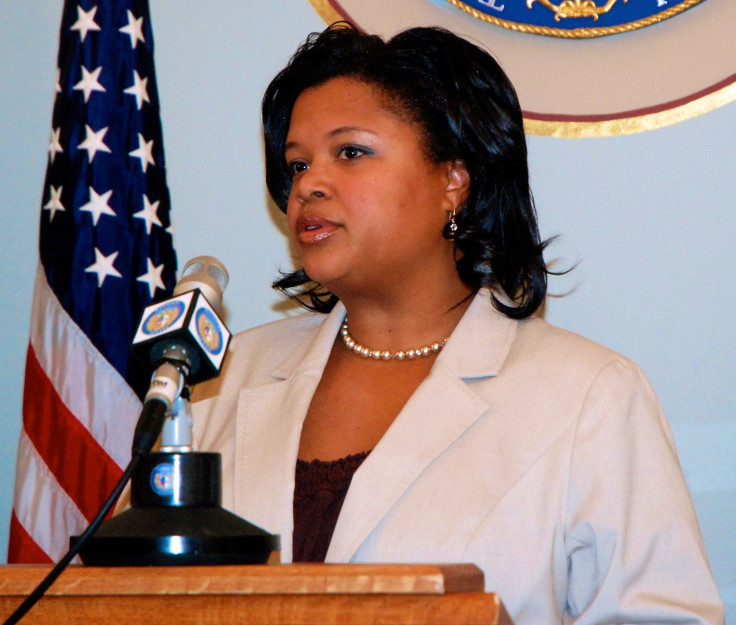 Missouri Gov. Eric Greitens has called for the resignation of a Democratic lawmaker, Maria Chappelle-Nadal after she wrote on a now deleted Facebook post that she hopes President Donald Trump is assassinated.
"Senator Chappelle-Nadal said she hopes the President is killed. Republicans and Democrats have called on her to resign," Greitens, a Republican, wrote on his Twitter account Friday.
"Her response: 'Hell no.' Last night, in an interview, she refused to apologize – twice."
"If she will not resign, the Senate can vote to remove her. I believe they should," he added.
Lt. Gov. Mike Parson also called for her resignation after the Facebook post and said Chappelle-Nadal has until a Sept. 15 veto session to resign, FOX2 St. Louis reported. If she does not till that time, then Parson said he would use executive authority "pursuant to Article III, Section 18 of the Missouri Constitution" to call for the Senate to vote.
Many other Missouri politicians have agreed to Greitens and Parson in calling for Chappelle-Nadal's resignation.
Sen. Claire McCaskill, D-Mo., said: "It's outrageous. And she should resign," in a statement, and Rep. William Lacy Clay, D-Mo., also criticized the comment, USA Today reported.
State Senate Democratic leader Gina Walsh called the comment "horrible."
Chappelle-Nadal, a registered Democrat who represents District 14 in the Missouri Senate came under fire and increasing pressure to step down from her position after she wrote on Facebook on Thursday that she hopes the president is assassinated. Amid criticism, she later told the St. Louis Post-Dispatch that the post did not indicate that she actually wanted Trump to be harmed, but that she had made the statement out of frustration.
"I didn't mean what I put up. Absolutely not," Chappelle-Nadal said. "It was in response to the concerns that I am hearing from residents of St. Louis."
She deleted the comment and said posting it in the first place was a mistake. She said it was her frustration about Trump's statements regarding recent events in Charlottesville, Virginia, where an alleged white supremacist rammed his car into a crowd near the city's downtown mall, killing a 32-year-old woman, that led her to post that comment.
In a series of tweets, Chappelle-Nadal on Friday said she won't step down despite calls from several lawmakers demanding her resignation, according to Kansas City Star.
"I am not resigning," she said. "When (people of color) are respected by this (White House) & they are willing to do real work, I'll sit down with them. People are traumatized!"
The Democratic senator, who has a degree in political science and sociology from Georgia State University and was elected to the Missouri House of Representatives in 2004 and then re-elected in 2006 and 2008, had a change of heart later on that day and decided to apologize.
"I've been thinking about this for a very long time about our president and what he's been doing to people. I posted something on my personal Facebook and I should not have done that, and for that, I am sorry for that. But I am not going to shy away from what caused that anger at all, I'm not going to shy away from that," Chappelle-Nadal told KMOV.
In 2010, Chappelle-Nadal also ran for state senate and was elected, she had been re-elected in 2014.
She had made headlines and has been known to debate proposed pieces of legislation since she took office. In March 2016, she was an integral part of a group that filibustered Senate Joint Resolution 39, also referred to as a "religious freedom" bill, according to CNN. The bill proposed an amendment to the state's constitution over the "protection of certain religious organizations and individuals from being penalized by the state because of their sincere religious beliefs or practices concerning marriage between two persons of the same sex."
The bill had been opposed by several Democratic lawmakers who had felt that the bill was unfair towards and "discriminated against same-sex couples."
Chappelle-Nadal had also played a significant role during the Ferguson unrest that took place after the death of Michael Brown who was shot and killed by police in August 2014. She was even tear-gassed during protests and said that gun shots were fired in her direction in October that year.
After her comment on Trump, the Secret Service has also been investigating the case. "The St. Louis Field Office of the Secret Service is looking into the comments. The Secret Service investigates all threats against the President, Vice President, and other protectees, whether they be direct, implied or comments in passing," Secret Service spokesperson Cathy Milhoan told CNN in a statement.
© Copyright IBTimes 2023. All rights reserved.