Who Is Marlene Ricketts? Secret Anti-Trump Donor Revealed As Chicago Cubs Owner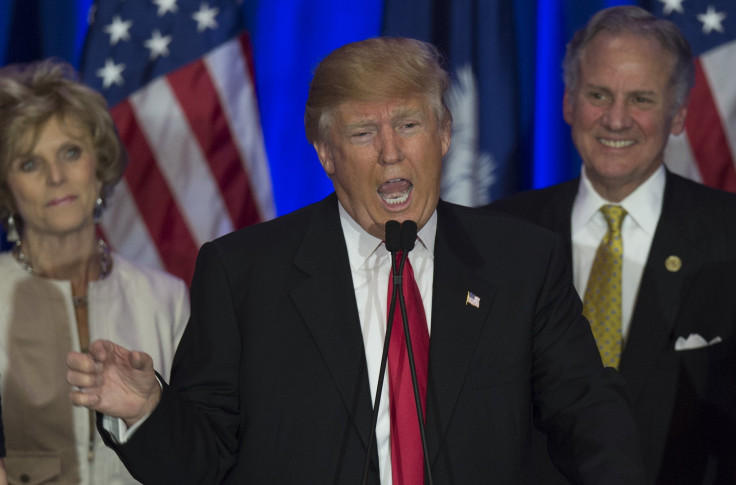 The Our Principles PAC, a Republican super PAC working to take down GOP front-runner and real estate mogul Donald Trump, saw a boost from one of its largest secret donors, Chicago Cubs owner Marlene Ricketts, the New York Times reported Saturday. Ricketts reportedly donated $3 million to the Our Principles PAC to help fund some of its attack television ads against Trump.
Ricketts and her husband, TD Ameritrade founder Joe Ricketts, have almost single-handedly funded the super PAC, led by former Mitt Romney adviser Katie Packer. "I think they are both very weak candidates for our party," Packer said of Trump and Texas Sen. Ted Cruz, adding, "But the problem with Donald Trump is, I think, he's downright dangerous, and he would basically destroy the Republican Party. If you nominate a guy who abandons all the views we have advocated for the last few decades, then we don't have a party."
Trump has divided the GOP and lacked support among many veteran conservatives, including as Sen. John McCain, R-Ariz., who have said the real estate mogul's views are not in keeping with those of the party. Meanwhile Trump has found a great deal of support among Independents and right-wing voters who have expressed a growing mistrust of the political elite.
RCP Poll Average Week-Over-Week for GOP Presidential Candidates | InsideGov
Joe and Marlene Ricketts donated the lion share of the $4 million that was spent on attack ads that ran in Iowa, New Hampshire and South Carolina, and is the only serious anti-Trump fundraising group, the Hill reported.
The Ricketts family bought the Cubs in 2009 using their wealth from Ameritrade. The family long has been an active supporter of GOP presidential candidates, donating millions of dollars to the now defunct presidential campaign of Wisconsin Gov. Scott Walker. The family also led the charge to discredit President Barack Obama in his 2008 campaign by linking him to his former spiritual adviser, the Rev. Jeremiah A. Wright Jr., who is known for racially charged sermons.
© Copyright IBTimes 2023. All rights reserved.