Who Is Martin Aspen And What Is Typhoon Investigations? The Truth About Biden 'Intelligence' Doc
Martin Aspen, the purported author of a September report that tried to link Presidential nominee Joe Biden's family to the Chinese government, was fabricated for the lone purpose of disseminating the information, the man behind the scandal has revealed.
Christopher Balding, a blogger and occasional journalist, revealed to NBC News in a piece published Thursday that the identity of the "intelligence" document's co-author, Martin Aspen, was made up.
Aspen, previously labeled as a Swiss security analyst, had a profile picture that was generated using computer software. It was an "entirely fictional individual created solely for the purpose of releasing this report," Balding said. Public records also do not support Aspen's existence.
The report in question is a 64-page document from Typhoon Investigations, identified by the outlet and researchers as a "fake intelligence firm." The firm does not exist except as an online profile.
Balding, who is one of the original posters of the document and a co-author, said he was commissioned by Apple Daily, a tabloid published in Hong Kong that is often critical of the Chinese government. Apple Daily confirmed it worked with Balding on the story. Balding has refused to name the document's main author.
"I authored small parts of the report and was involved in report preparation and review," Balding said. He insists, however, that care was taken "to document, cite, and retain information so that acknowledged facts could be placed in the public domain."
Balding himself is no friend of China. Among the pieces he wrote for Foreign Policy, an online news magazine, is an October 2019 argument describing the Sino-American trade deal as a "pretend" arrangement. Writing for the Bloomberg news agency last year, Balding outlined "One Good Reason to Delist Chinese Companies."
The document, which was summarized on Balding's blog, Balding's World, alleges Hunter Biden, the son of Joe Biden, conducted business with rich Chinese individuals that have ties to the military, which would be of interest to the U.S. national security community. Joe, meanwhile, is alleged to have had a "compromising partnership" with the Community Party of China.
The report was a hit among right-wing ideals and surfaced before the alleged evidence that Hunter conspired with the government in Ukraine was found on a laptop.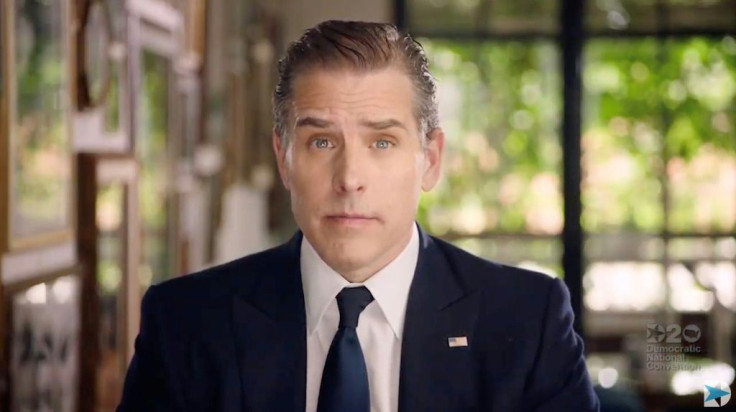 © Copyright IBTimes 2023. All rights reserved.