Who Is Miya Ponsetto? 'SoHo Karen' Slammed For Attacking Black Teen Has Criminal Past
A woman who went viral after a video surfaced of her attacking a Black teen and accusing him of stealing her phone in a New York City hotel reportedly has a criminal past and is now facing a new round of online ridicule and calls for justice against her as a result.
Miya Ponsetto was identified as the woman in a viral video that was shot in the lobby of the Arlo Hotel in New York's SoHo neighborhood. The video shows Ponsetto behind a manager at the facility as she accuses 14-year-old Keyon Harrold Jr of stealing her iPhone on Dec. 26. As he and his father, who was present and taped the altercation, tried to walk away after denying that they had stolen her property, she then chases after them and attempts to tackle the teen. Shortly after the video cut off, it was reported that an Uber driver arrived on the scene to return Ponsetto's missing phone to her.
Since the incident, Ponsetto, who lives in California, has been hit with charges from the NYPD including assault, grand larceny and attempted robbery, the New York Post reported.
News of the incident continued to be a topic of conversation on social media, with Ponsetto blasted for defending her behavior in various ways, including by identifying as Puerto Rican in what some saw was an attempt to justify her actions.
Others blasted the hotel manager for seeming to side with Ponsetto over Harrold, especially since Harrold was a guest at the property, while she was not.
Renewed talk about Ponsetto comes not only because of the charges filed against her, but also the fact that the 22-year-old has had other run-ins with the law. According to the New York Post, she is also not the only one in her family to have some criminal charges brought against her.
The publication reports that Ponsetto was charged with public intoxication in Los Angeles on Feb. 28, 2019, as well as four counts, including driving under the influence of alcohol and driving with a suspended or revoked license on May 28, 2019. She pleaded no contest to DUI on Sept. 28, 2019, and was sentenced to three year's probation and $390 in fines, or three days in jail or 30 hours of community service if she didn't want to pay the fines. She was also ordered to enroll in a nine-month program for alcohol and drug counseling and was due back in court on Jan. 14 for a "proof of completion" hearing.
Her mother, Nicole Ponsetto, was also charged in the February incident, in addition to battery. Both mother and daughter are set for pretrial hearings on Jan. 28.
It is unclear how those charges and hearings will affect the cases made against Ponsetto in New York.
Ponsetto appears to have no active social media accounts following the incident.
Several women have been called out for actions on social media that have seen them labeled as "Karens," from incidents involving confrontations over mask usage to others that were seen as racist encounters.
A similar encounter in May also took place in New York when a woman named Amy Cooper accused a man named Christian Cooper of threatening her after he confronted her about keeping her dog off a leash in an area of the park where it was required to have one.
That incident occurred on the same day that George Floyd was killed by officer Derek Chauvin in Minneapolis, after he held him on the ground by pressing his knee against Floyd's neck for nearly nine minutes, despite Floyd saying he couldn't breathe. That incident, in addition to Breonna Taylor's death and several other incidents around the United States, led to several protests and clashes throughout the following months.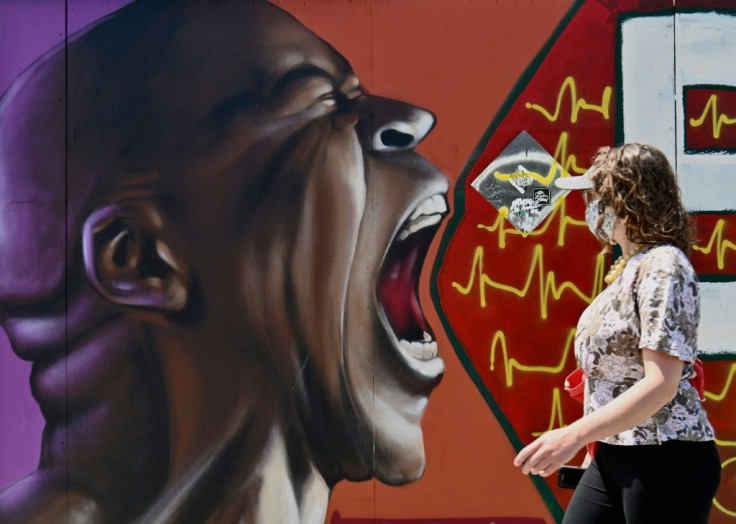 © Copyright IBTimes 2023. All rights reserved.
FOLLOW MORE IBT NEWS ON THE BELOW CHANNELS