Who Is Omar Al-Bashir? Sudan President Says CIA, Mossad Support ISIS, Boko Haram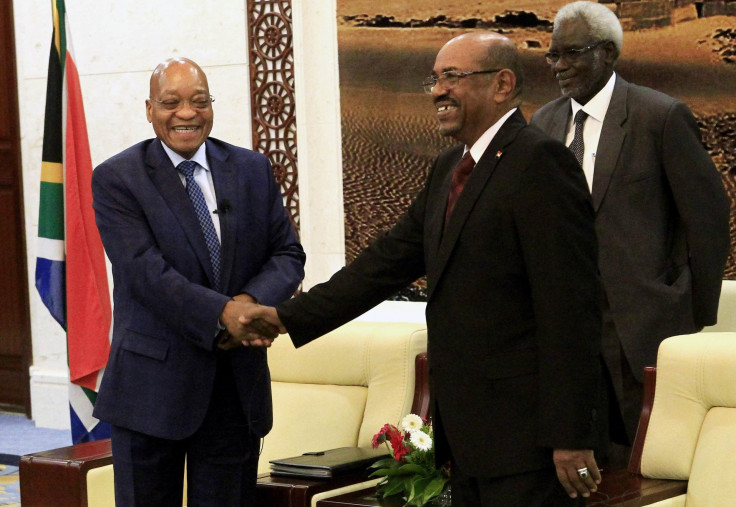 Sudanese President Omar al-Bashir said in an interview that U.S. and Israeli intelligence must be behind the atrocities attributed to the Islamic State group in Syria and Iraq (aka ISIS) and Boko Haram in Africa because Muslims never could commit such acts. Bashir made the statements in an interview on global terror released Tuesday as the U.S. Congress considered whether to use force against ISIS.
"I said CIA and the Mossad stand behind these organizations," Bashir told Euronews, referring to ISIS and Boko Haram. "There is no Muslim who would carry out such acts." His comments came in reaction to the video of beheadings by ISIS of 21 Coptic Christians in Libya released this past weekend. Egypt consequently launched a series of airstrikes against ISIS in Libya as a response, leaving dozens dead.
Bashir also warned against trying to use violence to combat a radical terror movement, cautioning a violent approach could spawn even more violence. "Our policy has been largely successful: After we arrest these young people, we bring a group of young scholars to engage in dialogue with them about their thoughts, and we succeed to bring a lot of them back from their radical ideas," he said.
U.S. President Barack Obama first mentioned seeking authorization for military force against ISIS during his State of the Union speech last month, following through with an authorization request to Congress last week. Congress is now set to debate the request, which proposes the limited use of ground troops to combat ISIS through 2018.
Last week, ISIS claimed it had captured a spy for Israeli intelligence agency Mossad, and a report late last month named the CIA and Mossad as responsible for the 2008 killing of a top Hezbollah official. Bashir has been charged with 10 counts of war crimes, genocide and crimes against humanity committed in the Darfur region of Sudan and was being pursued by the International Criminal Court until it dropped its case late last year, citing a need to "shift resources," according to the Globe and Mail.
© Copyright IBTimes 2023. All rights reserved.