Who Is Robert Shapiro? 'American Crime Story' Casts John Travolta As O.J. Simpson's Attorney In FX Miniseries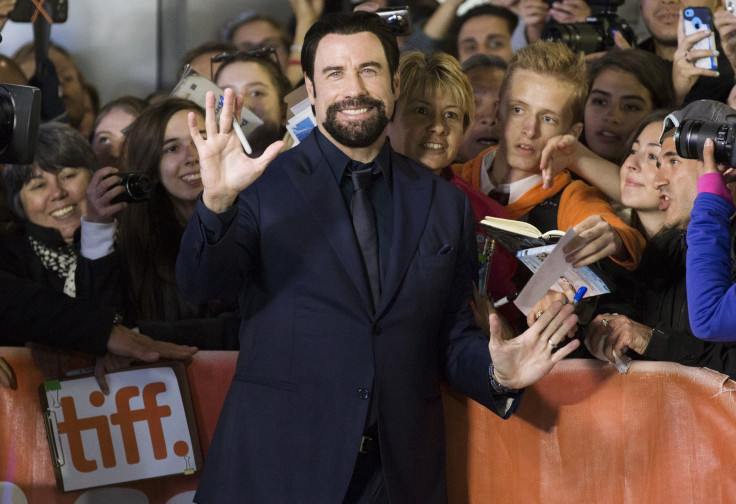 "American Crime Story" just picked up some lightning … "grease lightning." The FX miniseries from "American Horror Story" co-creator Ryan Murphy has cast John Travolta to play Robert Shapiro, one of O.J. Simpson's defense attorneys.
The first season of "American Crime Story" is subtitled, "The People V. O.J. Simpson." Murphy's new show will revisit O.J. Simpson's murder case that captivated the nation in 1995. The former football star was on trial for two counts of murder, the June 1994 deaths of his ex-wife Nicole Brown Simpson and waiter Ronald Lyle Goldman. Instead of focusing on the actual crime, Deadline reports that the miniseries will be told from the "perspective of the lawyers." The show will explore the "chaotic behind-the-scenes dealing and maneuvering on both sides of the court, and how a combination of prosecution, confidence, defense wiliness, and the LAPD's history with the city's African-American community gave a jury what it needed: reasonable doubt."
Travolta, who is also a producer on the series, will star alongside Cuba Gooding Jr., Sarah Paulson and David Schwimmer. Gooding Jr. will portray O.J. Simpson, while Paulson and Schwimmer will play Marcia Clark and Robert Kardashian Sr., respectively.
Check out five fast facts about Robert Shapiro and the O.J. Simpson trial: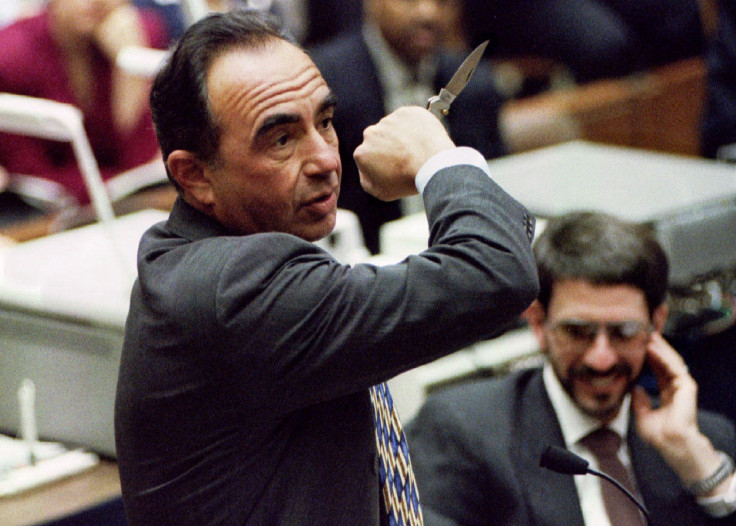 "The Dream Team"
Robert Shapiro was part of the "Dream Team," a nickname that the press came up with for Simpson's defense team. Besides Shapiro, the "Dream Team" included Robert Kardashian Sr., Johnnie Cochran, Alan Dershowitz, Gerald Uelmen, Carl E. Douglas and Francis Lee Bailey.
Lead Counsel
Shapiro was initially supposed to be the lead counsel during Simpson's trial, however Johnnie Cochran took over. Cochran is responsible for the infamous line – "if it doesn't fit, you must acquit." He died at the age of 67 in 2005 due to an inoperable brain tumor.
His Clients
Simpson wasn't Shapiro's only high profile client. Before working with Simpson, Shapiro defended adult film star Linda Lovelace. Lovelace faced a cocaine offense in 1975, which Shapiro got dismissed. In 1994 he worked with baseball star Darryl Strawberry to negotiate a settlement contract with the Dodgers. Other clients include Christian Brando, Johnny Carson and former New York Mets outfielder Vince Coleman.
Success Out Of The Court Room
Besides being a successful lawyer, Robert Shapiro is also a bestselling author. He co-wrote the 1996 book, "The Search for Justice: A Defense Attorney's Brief on the O.J. Simpson Case" and 2002 fiction legal thriller "Misconception." Shapiro also co-founded LegalZoom, a website that allows users to create their own legal documents.
The Brent Shapiro Foundation
Robert Shapiro is also the chairman of the board for The Brent Shapiro Foundation, an organization he created after the death of his son in 2005. Brent Shapiro, a 24-year-old college student at the University of Sothern California, died of an "accidental overdose of ecstasy." The foundation works to raise awareness to help fight alcohol and drug abuse.
© Copyright IBTimes 2023. All rights reserved.
FOLLOW MORE IBT NEWS ON THE BELOW CHANNELS