Who Is Rudy Eugene? Miami ?Zombie? Cannibal Was Reportedly ?Battling The Devil?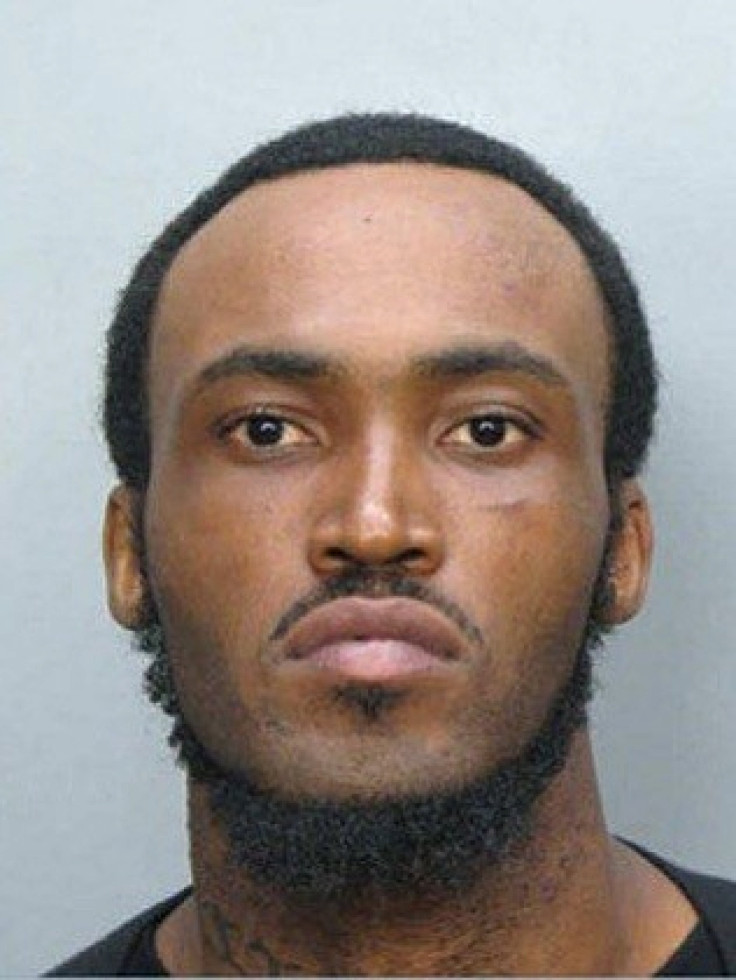 The Miami zombie attack, in which alleged cannibal Rudy Eugene attacked and gnawed off the face of homeless victim Ronald Poppo, shocked the nation not only for its gruesomeness, but also because of the sheer inexplicable nature of the attack. Although Eugene's mother has maintained that her son was a good kid and no zombie, his checkered past includes bouts of violence and drug possession, and friends say he was battling the devil.
Rudy Eugene was shot and killed on Saturday, May 26, after police found him naked, chewing on portions of Poppo's face on Miami's MacArthur Causeway. Surveillance video captured the brutal 18-minute zombie attack, in which Eugene cannibalized [PHOTOS NSFW] the eyes, nose and mouth of Poppo. The incident has been compared to something out of The Walking Dead, a popular fictitious series on AMC about a world dominated by walkers, or zombie-like creatures.
Who exactly is this zombie attacker, Rudy Eugene?
Conflicting reports have emerged in the media. The 31-year-old's friends and family said that Eugene was a nice guy who would often carry around a copy of the Bible. He was a fine man, his stepfather Melimon Charles told Miami News Times. He was working very hard to make his life better.
[He] is not the kind of devil who goes out and kills people like they are showing on the news, added Charles. He's a fine boy. He was raised in the church. He was in the choir.
But police records paint a different picture. Eugene was a repeat offender who had not only been arrested for drug possession and had trouble holding down a job, but who also had issues with domestic violence, according to the Huffington Post.
Domestic Violence Charges
Rudy Eugene, originally from Haiti, had been arrested eight times since the age of 16, according to the Huffington Post.
When he learned that Melimon Charles was not his biological father, in the ninth or tenth grade, he began to lash out. Eugene was angry because he was looking for his father, Charles told The Miami Herald. His father passed away and he didn't know. And I didn't know anything about it. I didn't even have a picture to show him.
At 17, the boy moved out of the family's home without telling his stepfather and transferred high schools. He transferred from North Miami Beach High School to North Miami High. While at North Miami Beach High, Eugene met the girl who would later become his wife, Jenny Ductant.
I wouldn't say he had mental problem, but he always felt like -- people were against him type of attitude, Ductant told Local 10. No one was for him. Everyone was against him.
The two were married for a year and a half before filing for divorce in 2007. The relationship had hit a rocky patch. She told Local 10 that Eugene had become increasingly violent towards her.
That's why I left, she said.
In February 2004, police officers responded to a domestic violence report from Eugene's family's home in North Beach Miami. There, they found Eugene's father standing outside of the home, too afraid to get involved in the fight between the then-22-year-old and his mother, Ruth, reported Miami Times News.
When police entered the home, Eugene yelled: What are you gonna do? What? You gonna shock me? and proceeded to threaten an officer, saying, I'll kick your a--. That is when Eugene earned the dubious title of first-ever Tased in North Miami Beach.
After police Tased her son, Ruth said, Thank God you're here. He would have killed me.
Eugene's mother told officers that her son had threatened her, saying, I'll put a gun to your head and kill you. He had wrecked the home, as well, breaking a table and smashing other items around the house.
Eugene was charged with battery, according to Miami News Times, but the charges were never prosecuted. He served probation for resisting an officer without violence.
Drug Use
This domestic violence incident was one of eight other run-ins with the law, four involving marijuana possession. Rudy Eugene did not have a history of drug use, but he was known to smoke pot on occasion. He supposedly did not use harder drugs, although his zombie cannibal attack has been linked to bath salts, a powerful drug that has been compared to a mix of cocaine and speed.
Abusers of bath salts become agitated, violent and psychotic. Police believe that Eugene, who was naked when he attacked Poppo, may have been suffering from a drug-induced psychosis which causes the body to heat up. Users are known to remove their clothes in an attempt to cool down.
We have seen, already, three or four cases that are exactly like this where some people have admitted taking LSD and it's no different than cocaine psychosis, Armando Aguilar of the Miami Fraternal Order of Police Aguilar told CBS.
Over the past few months, use of bath salts has risen in Miami.
It's dangerous for the police, Dr. Paul Adams told CBSMiami. It's dangerous for the fire fighters. It's dangers for the hospital workers taking care of them because they come in, they have to be restrained both chemically and physically and you're asking for someone to get hurt.
However, Rudy Eugene's most recent girlfriend, whom he met in 2007, maintains that Eugene used neither hard recreational drugs nor over-the-counter medications for something as simple as a headache, she told The Miami Herald.
She was shocked to find out her boyfriend was the Miami zombie killer.
A Vodou Curse?
Rudy Eugene's girlfriend thinks that her boyfriend might have been the target of a Vodou curse. Eugene's girlfriend has her own theory on what happened that day, wrote The Miami Herald's Nadege Green. She believes Eugene was drugged unknowingly. The only other explanation, she said, was supernatural - that someone put a Vodou curse on him. The girlfriend, who unlike Eugene is not Haitian, said she has never believed in Vodou, until now.
Vodou is a religion practiced chiefly in Haiti and is centered on the worship of spirits. Vodou is mistakenly associated with Satanism and even zombies, as described in Wade Davis' book, Passage of Darkness: The Ethnobiology of the Haitian Zombie. Haitian zombification has been the subject of folklore and even sensational reporting, but it is not part of the Vodou religion.
Eugene's stepfather dismissed speculation that his stepson was the target of a Vodou curse. Nobody went to Haiti and did anything to him, he insisted to The Miami Herald.
However, his girlfriend still considers it a possibility.
I don't know how else to explain this, Eugene's girlfriend, who wished to remain anonymous, told the Miami Herald. The Rudy Eugene she knew was supposedly a sweet and well-mannered man who carried around a Bible and read verses to her throughout their five-year relationship.
Rudy Was Battling The Devil
Rudy Eugene's friends spoke of his religious side and even referred to him as a preacher. But some claimed he had recently been battling a devil.
He worked at a car wash and wanted to start his own business, according to the Huffington Post, but he reportedly lost his house to foreclosure in 2011. Homeless people living in the area near the zombie cannibal attack said they had previously spotted Eugene wandering the area, looking confused.
Joe Aurelus, a friend of Eugene's since they were teenagers, told The Miami Herald that Eugene had been troubled in recent years. Although he was attempting to stop smoking marijuana, he continued to jump from job to job. Friends were texting Eugene Bible verses for support.
I was just with him two weeks ago, Aurelus told The Miami Herald. They had gone to a friend's house to watch a movie. Eugene had his Bible in hand.
He was going through a lot with his family, Aurelus said. Rudy was battling the devil.
© Copyright IBTimes 2023. All rights reserved.