Who Should I Vote For? What Hillary Clinton And Donald Trump Will Do On Immigration, Trade, ISIS, Abortion, Taxes, Gun Rights And Climate Change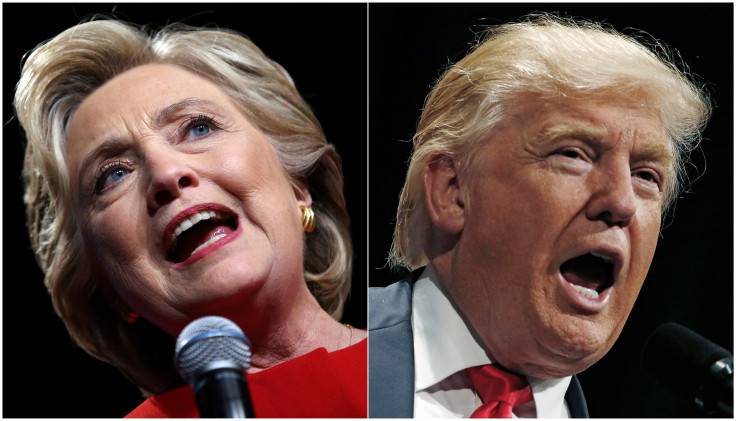 The United States is going to the polls Tuesday. With the election just days away and a large number of voters still uncertain about their White House pick, here is a look at where Democrat Hillary Clinton and Republican Donald Trump stand on key issues ranging from taxation to foreign policy.
TRADE
Once a staunch advocate of the Trans-Pacific Partnership and the North American Free Trade Agreement (NAFTA), Clinton has now turned against the TPP and the Central America Free Trade Agreement, in line with popular opinion. "We have to trade with the rest of the world," she said during a primary debate in February. "But we have failed to provide the basic safety net support that American workers need in order to be able to compete and win in the global economy."
While the Republicans have traditionally been linked to free trade, Trump has adopted a policy that he says will protect the U.S. industry. Opposed to the TPP and NAFTA, he seeks to put the country's economy above international cooperation and has also accused partners like Mexico and China of unfair trade practices.
TAXES
Clinton, who has repeatedly been criticized for her alleged special relations with the Wall Street, has said that the wealthiest sections of the country pay too little in taxes, leaving the middle class to bear the brunt of taxation. Vowing to fix this discrepancy, Clinton says she will close corporate tax loopholes and provide tax relief to working families.
"Hard working, middle-class families need a raise, not a tax increase," Clinton said during a Democratic debate, attempting to achieve her goals "without raising the debt, without raising taxes on the middle class."
Trump's policy on taxes is in line with his background as a businessman. He has said he will "eliminate job-killing regulations" and "have massive tax reform and simplification" by reducing the number of tax brackets from seven to three, and cutting corporate tax. According to a Tax Foundation analysis, the top 1 percent of earners would see an increase in their income by double digits under his plan. The 25 percent at the bottom could get a less than 2 percent increase.
Trump has admitted: "I try and pay as little tax as possible, because I hate what they do with my tax money. I hate the way they spend our money."
ABORTION
Clinton, in line with the Democratic Party's view on abortion, believes that politicians have no business interfering with a woman's decision when it comes to health. Vehemently against efforts to ban abortion after 20 weeks of pregnancy, she backs Planned Parenthood and women's rights to avail access to safe, legal abortion.
Once a supporter of abortion rights, Trump has taken an about-turn on the issue to align himself with the Republican position. He went on record saying abortions should be illegal and he supported "some form of punishment" for those who resorted to it but was forced to retract the statement. The Republican nominee has said abortions should be legal only in cases of "rape, incest and the life of the mother."
"As far as Planned Parenthood is concerned, I'm pro-life," Trump asserted during a Republican debate at the University of Houston.
SYRIA AND ISIS
Clinton has been criticized for some foreign policy decisions during her time as the secretary of state but during her campaign, she has maintained that the safety of the nation is paramount. She has emphasized on maintaining the country's military prowess along with the strengthening of alliances to defeat the threat of the Islamic State group.
"We and our allies must work hand in hand to dismantle the networks that move money and propaganda and arms and fighters across the world," Clinton said at a rally in Cleveland.
Trump's foreign policy has been centered on "Making America Safe Again," especially targeting radical Islamic terrorist groups. Seeking better relations with Russia, Trump may be at odds with the U.S. position with regards to the NATO.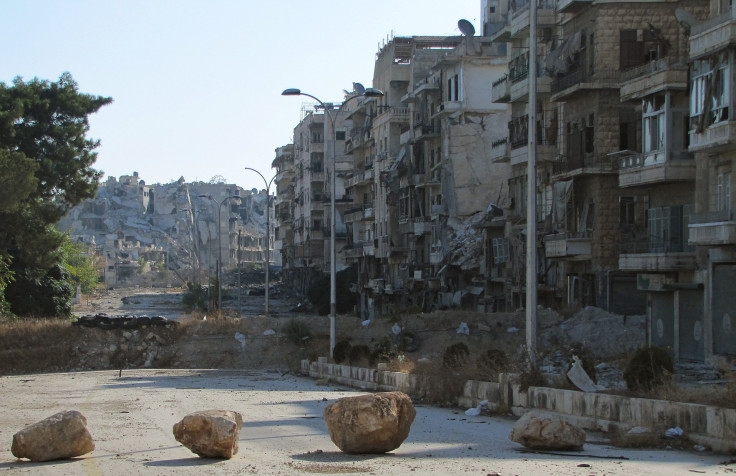 IMMIGRATION
Clinton has pledged to formulate a new immigration legislation during her first 100 days in office. She said she wants to make it easier for undocumented immigrants to qualify for citizenship, using executive action to protect undocumented immigrants and their families from deportation.
"Let's take on the challenge of systemic racism, invest in communities of color and finally pass comprehensive immigration reform," Clinton told a crowd of supporters in Manhattan.
Trump has said he strongly believes in prioritizing the interests of Americans. Calling for a wall to be built along the Mexican border, he has faced considerable flak for spreading hate. Trump wants to send "criminal aliens" home. He says he would welcome those immigrants who are able to embrace the American way of life. Trump has also repeatedly targeted Muslims.
"We're going to build the wall, and we're going to stop it. It's going to end," he said at a campaign stop in March, referring to illegal immigration.
GUN RIGHTS
In the face of mass shootings that have marred the U.S., Clinton has called for tighter background checks while purchasing weapons and a ban on assault weapons. However, she maintains that the citizens will not be deprived of their Second Amendment rights if she is in the White House.
Trump is an outright supporter of gun laws and has said that people with guns could have diffused the situation in many of the mass shootings. He has repeatedly claimed that Clinton would attempt to affect the Second Amendment.
"The right of self-defense doesn't stop at the end of your driveway. That's why I have a concealed carry permit and why tens of millions of Americans do too. That permit should be valid in all 50 states," he wrote in a position paper he released in September.
"Democrats want to confiscate all guns, which is a dumb idea because only the law-abiding citizens would turn in their guns and the bad guys would be the only ones left armed," Trump wrote in a book in 2000.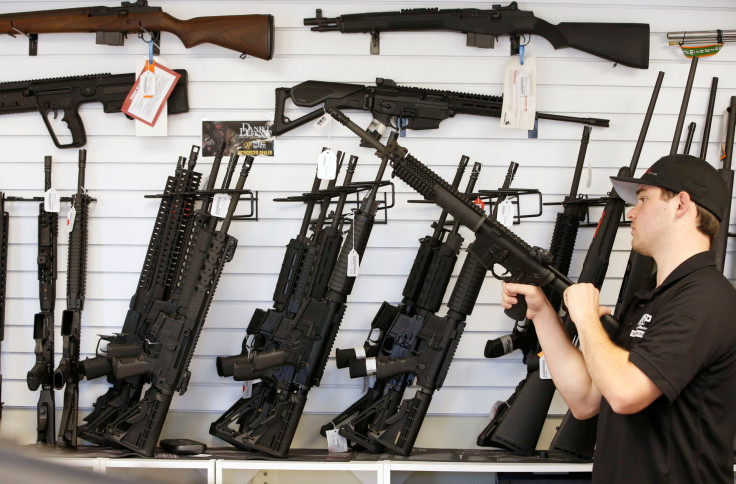 CLIMATE CHANGE
Clinton maintains that climate change is a big threat to American security, and says that she supports stronger regulation of industry that can cause damage to the environment.
Trump does not address climate change as a real issue. He wants to cut funding for the Environmental Protection Agency and referred to man-made climate change "a hoax." He also went to the extent of saying that he would cancel the Paris Agreement and other international efforts directed at addressing the issue.
© Copyright IBTimes 2023. All rights reserved.