Who Was Pastor Jack Hayford? 'Giant Of The Faith' Dies at 88
KEY POINTS
Pastor Jack Hayford was the beloved former President of the Foursquare Church in Van Nuys, California
Pastor Jack transformed a struggling Pentecostal congregation in California to the country's first megachurches
He was also the founder and chancellor emeritus of The King's University, Texas
Prominent Christian leader Pastor Jack Hayford, lovingly known as Pastor Jack, has passed away.
He died on Jan. 8, 2023, aged 88, the Christian Broadcasting Network reported. He died nearly six years after his wife Anna's demise from pancreatic cancer on March 8, 2017. Together they had taken over a struggling Pentecostal congregation in Van Nuys, California in 1969 and turned it into one of the nation's first megachurches.
People who knew Hayford, took to social media to share their tributes upon his passing. He is described as a "bold visionary, brilliant scholar, incomparable communicator, & passionate worshipper," by one while another follower lamented the loss of another "giant in the faith."
Who was Pastor Jack Hayford?
Pastor Jack Hayford decided to seek a ministry career at the age of 16. After high school, he enrolled at the L.I.F.E. Bible College (now renamed Life Pacific University). Pastor Jack was the beloved former president of the Foursquare Church, and the founding pastor of The Church On The Way. He had stepped down as the senior pastor of The Church On The Way in 1999 but retained his membership there, and became the pastor emeritus in 2015.
Apart from being a spiritual advisor and guide for many, Hayford was a best-selling author of more than 50 books. "The Hayford Bible Handbook," "Prayer is Invading the Impossible," "Living the Spirit-Formed Life" and "I'll Hold You In Heaven" are some of the titles he has authored. He also composed 500 hymns and choruses, including the internationally known "Majesty."
"I have a shepherd's heart," Pastor Jack reportedly said in an interview prior to his death. "The highlight of my ministry was the pastorate. My heart has always been with the local church."
Pastor Jack was also the founder and chancellor emeritus of The King's College and Seminary in Atlanta which later shifted to Dallas, Texas, and was renamed The King's University.
Foursquare President Randy Remington spoke about Pastor Jack who was often referred to as the "pastor of pastors," after his passing. "Pastor Jack lived a life devoted to Jesus, one which he never wavered in or strayed from," said Remington. "Thousands of pastors found encouragement, inspiration and lifelong ministry principles through his pastor's schools and conferences. His books, songs and teachings will continue to inspire and mentor generations to come."
Another follower, in multiple tweets, mentioned how he had attended a live recording of a worship service at the Van Nuys church which felt more of an "advertising event" for the Integrity-Hosanna label, and a meeting place for the who's who of Southern California Christians. Then Pastor Jack took the stage and transformed the room.
"Near the end, they invited Jack Hayford to the stage to lead us in a simple rendition of Majesty. I don't really know how to describe it, other than to say the ceiling opened and power fell upon the room. Everything shifted. As my charismatic friends say, the atmosphere changed," a follower named Dan Whitmarsh tweeted.
"I think in that moment of worship, God revealed his pleasure in Jack's ministry. The kingdom of God displayed: humility leads to glory; chasing glory leads to spiritual death. All that to say, well done, faithful servant. Enjoy your rest, and thank you for your faithful example," another tweet by Whitmarsh said.
"Pastor Jack Hayford has gone home today at 88. He was a giant in the faith, a general in the Body of Christ & a hero of mine in the ministry. I had the privilege of meeting him & spending a day hosting him. Well done Pastor Jack... thank you for your example. We will carry the torch," tweeted Lee. M. Cummings, senior pastor of the Radiant Church.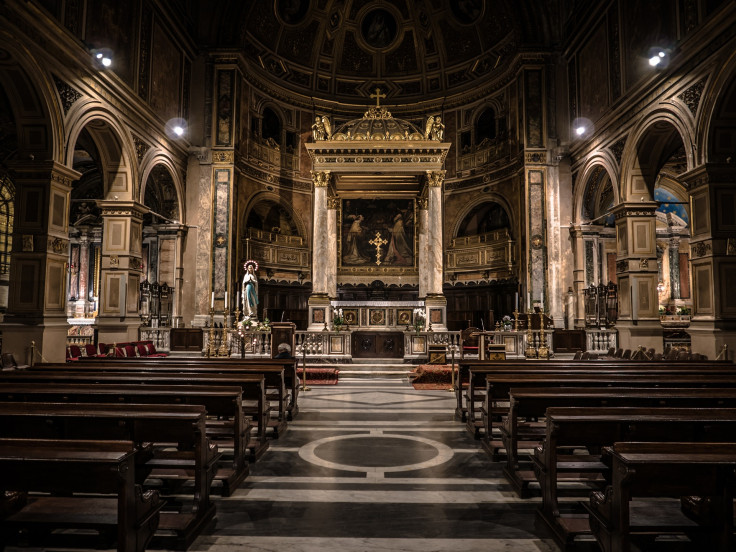 © Copyright IBTimes 2023. All rights reserved.