Who Will See A White Christmas? Holiday Weather Predictions For Major Cities
KEY POINTS
The upper Midwest is under a winter storm warming
Even parts of California could see some snow
The city with the most snow ever on Christmas sees highs in the 50s
Winter Storm Gail dumped nearly four feet of snow on parts of the U.S. Northeast in mid-December. With two days to go, which cities can expect a white Christmas this year?
A mid-December storm left at least two people dead during traffic pileups in central Pennsylvania and dumped several inches of snow across the region. On Wednesday, the National Weather Service put much of the upper Midwest under a blizzard warning. A winter storm watch, meanwhile, is in place for parts of Nevada. Let's take a look at the forecast for major U.S. cities.
Minneapolis-St. Paul
A major storm system is making its way across the upper Midwest. Much of the area was enjoying temperatures nearly 40 degrees Fahrenheit on Wednesday. That situation changes quickly overnight, when temperatures drop to minus 3.
A high of 3 degrees is predicted for Christmas Eve, with the wind chill making it feel more like minus 24. Travel could be difficult given the expectations of strong winds and heavy snow. It's sunny skies for Christmas Day, but the storm could dump as much as 9 inches of snow on the area by then.
Reno
Parts of western Nevada and eastern California, including Sacramento, are under a winter storm watch. The National Weather Service for Reno shows highs in the upper 30s for Wednesday, a pattern that holds through much of the weekend.
The forecast calls for partly sunny skies on Christmas Day, with highs in the mid 40s. Little to no snow accumulation is expected. By the weekend, however, there could be as much as 2 inches of snow on the ground in the region.
Further south, however, and its another story. Parts of southern California are under a so-called red flag warning, with high winds and dry conditions creating critical fire hazards through Christmas Day.
Houston
There's a 50% chance or rain and thunderstorms on Wednesday with highs in the mid-70s. A front rolls in overnight creating gusty conditions, making way for a cooler period through the weekend.
No snow for Christmas, though. The weather service calls for sunny skies and highs near 60.
Tampa:
There are sunny skies with a light southeast breeze in Tampa for Wednesday, with highs in the mid- to upper-70s. Light rain showers move into the area for Christmas Eve, bringing in cooler weather. No snow for Christmas, though it will be gusty with highs only in the upper-50s.
The last time it snowed in Florida? 1977, according to The Orlando Sentinel.
Washington D.C.
Mild conditions are expected for the nation's capital. Gusty winds move into the area overnight Wednesday, bringing in rainy conditions. As much as an inch and a half of rain is expected through Thursday.
The National Weather Service calls for chilly and windy conditions for Christmas Day, but otherwise partly sunny with a high near 38 degrees.
New York City
The weather service calls for party sunny skies with a high near 44 for Wednesday. The situation changes quickly, however, for Thursday, when the forecast calls for winds as strong as 55 miles per hour. As much as 2 inches of rain is expected on Christmas Eve.
For Christmas, expect more of the same with another inch of rain and chilly conditions.
Buffalo
The area is under a winter storm watch through Saturday. Buffalo is under cloudy skies with temperatures in the mid 40s on Wednesday. The temperature holds through Christmas Eve, but strong winds are expected with as much as an inch of rain.
For Christmas Day, there's a 60% of snow, though that increases into the weekend. Through Saturday afternoon, the weather service predicts Buffalo will have another foot of snow on the ground. Travel conditions may deteriorate given the expectations of wind gusts as strong as 35 mph.
Chicago
The city is under a wind advisory through Christmas Eve. Wind gusts as strong as 30 mph will make it feel like minus 4 overnight Thursday.
It will be a brisk day with sunny skies and a high near 23 on Christmas Day.
According to The Weather Channel, Burlington, Vt., holds the distinction of the snowiest Christmas Day on record, when 16.9 inches of the white stuff fell on the city in 1978. This year? Heavy rains and highs in the mid-50s are expected.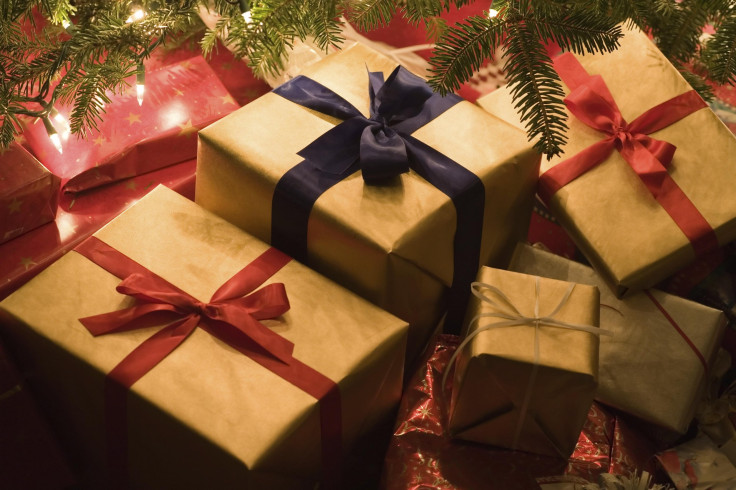 © Copyright IBTimes 2023. All rights reserved.