Who Is Zebediah Killgrave? Netflix 'A.K.A. Jessica Jones' Casts 'Doctor Who' Alum As Marvel Villain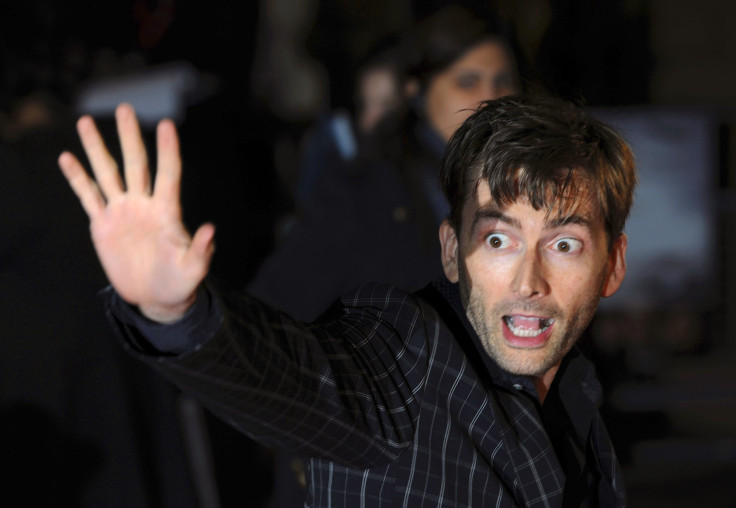 Netflix has been hard at work cranking out its four new superhero-based miniseries that will lead up to "The Defenders" series. It's been previously reported that the streaming service is pulling star power from a lot of different places, but it's now added one of its biggest names yet – the Doctor.
That's right, former "Doctor Who" and "Gracepoint" star David Tennant has agreed to play the villain in Marvel's upcoming show "A.K.A. Jessica Jones." Starring Krysten Ritter, "A.K.A. Jessica Jones" will focus on a young private investigator who once toyed with a superhero status herself. Instead, she now solves cases centering on people with extraordinary abilities.
Tennant will step in as Jones' main antagonist, Zebediah Killgrave, an enigmatic, purple-skinned madman. It's too early to tell what, if any, reimagining Marvel's TV wing is going to do on the character. However, his comic book counterpart is known as Purple Man.
Acting as a communist spy, Killgrave was tasked with stealing a chemical weapon from the U.S. military. While escaping an Army base, he was fired at and one of the bullets hit the canister. According to Marvel's official character guide, the canister emitted a gas that left his hair and skin purple and gave him the power of mind control over other people. He routinely finds himself using this power to manipulate women he's attracted to. This kind of action is what provoked one of his biggest comic book story lines against Daredevil.
"Daredevil," starring Charlie Cox, will hit Netflix just before "A.K.A. Jessica Jones" in 2015. Considering these characters will all exist within the same connected universe, it's possible "Daredevil" could introduce Tennant's character early.
The only hint about Purple Man's involvement in the show comes from the recently updated plot synopsis on Netflix, which hints that Jessica Jones will somehow be haunted by a character from her past.
"I'm so honored and excited by the prospect of David inhabiting this multifaceted character," executive producer Melissa Rosenberg told Entertainment Weekly. "He can deliver the most heart-wrenching moment to the driest of lines, and all points in between. He'll make Killgrave a truly original villain."
Marvel's "A.K.A. Jessica Jones" hits Netflix later this year after the premiere of Marvel's "Daredevil" on April 10.
© Copyright IBTimes 2022. All rights reserved.
FOLLOW MORE IBT NEWS ON THE BELOW CHANNELS