Whole Foods Recalls Popcorn Chicken That May Contain Shellfish
KEY POINTS
The undeclared allergen was discovered because of a customer complaint
To date, one illness related to the recall has been reported
Shellfish is said to be among the most common food allergens
Whole Foods Market is recalling its popcorn chicken products that were found to have undeclared shrimp. Shrimp is among the shellfish that cause the greatest number of allergic reactions, so people with a shellfish allergy may be at risk of experiencing a life-threatening allergic reaction when they consume the affected product.
On Monday, the U.S. Food and Drug Administration (FDA) posted a company announcement from Whole Foods Market recalling its "Popcorn chicken with sweet chili sauce" because it may contain undeclared shellfish, specifically shrimp. According to the announcement, the problem was discovered because of a customer complaint and one illness has since been reported.
As a result, the affected products were removed from store shelves and the company called for the voluntary recall.
The affected products were sold in plastic containers with the label "Popcorn Chicken Shaker with Sweet Chili." They had sell-by dates through Nov. 27, 2020 and have PLU number 81789.
They were sold in 26 Whole Foods Market stores across Northern California and Reno, Nevada, the addresses of which are available on the FDA website.
Those who may have purchased the product affected by the recall may bring a valid receipt and return the item to the place of purchase for a full refund, the announcement stated. Anyone with questions about the recall may contact Whole Foods Market at 1-844-936-8255.
Shellfish Allergy
According to the American College of Allergy, Asthma & Immunology (ACAAI) 7 million Americans are affected by shellfish allergy, with lobsters, crab and shrimp causing the greatest number of allergic reactions.
Symptoms of shellfish allergy include vomiting, stomach cramps, wheezing, repetitive cough, weak pulse, hives, pale or blue coloring of the skin, swelling, dizziness and indigestion.
Just like other food allergies, severe allergic reaction to shellfish may lead to anaphylaxis, which can cause serious symptoms such as a tightening of the airway. This is why it's important to be aware of one's allergies, including the other names for the food one is allergic to, and to always have an epinephrine shot nearby in case of severe symptoms.
"If you are uncertain whether a reaction requires epinephrine, use it right away, because the benefits of epinephrine far outweigh the risk that a dose may not have been necessary," the ACAAI said.
Since shellfish is one of the most common food allergens, it is one of the eight allergens that the Food Allergen Labeling and Consumer Protection Act of 2004 requires to be presented, in clear language, on the labels of products that contain it.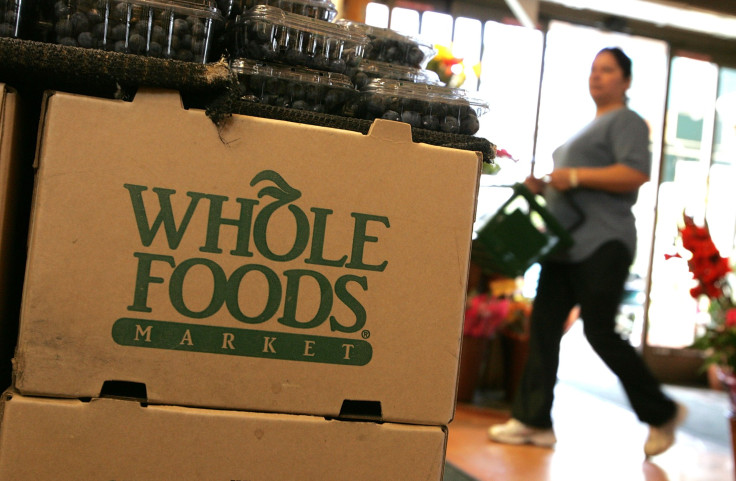 © Copyright IBTimes 2022. All rights reserved.
FOLLOW MORE IBT NEWS ON THE BELOW CHANNELS