Why Are Tamar Braxton And Vince Divorcing? The Supposed Reason They Split Revealed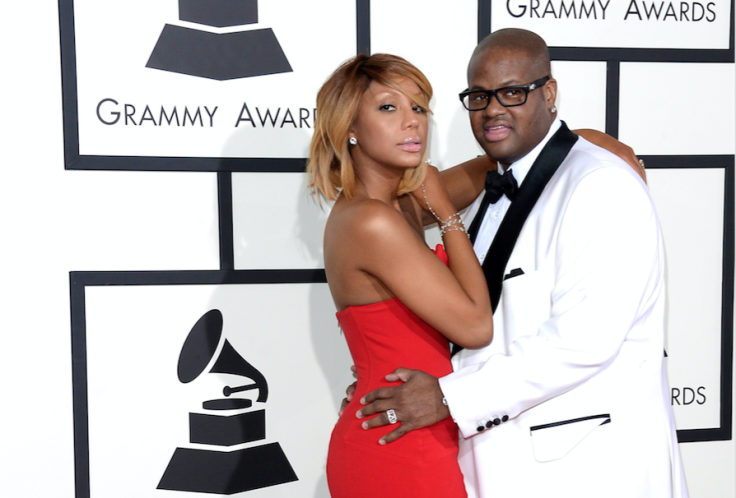 Tamar Braxton filed for divorce from husband Vince Herbert Wednesday. The former couple called it quits after nearly nine years of marriage. This will serve as Braxton's second divorce, as she was briefly married to music producer Darrell "Delite" Allamby for two years.
"At this time we can confirm Ms. Braxton has made an extremely difficult decision and has filed for divorce from Vincent Herbert," Braxton's representative told People Wednesday. "Collectively, their son Logan and his well-being during this extremely unfortunate process is most important. We ask that everyone respects her privacy during this incredibly difficult time. She appreciates everyone's love and prayers."
Braxton, 40, allegedly decided to depart the marriage after losing respect for Herbert, a source told the blog MediaTakeOut.com Wednesday. The singer also allegedly blames Herbert, who doubles as her manager, for the downfall of her career — including her recently flopped album "Bluebird of Happiness."
"Vince [Herbert] and I work really, really close together and this is something that I'm most passionate about. This is the one thing we argue the most about," Braxton said on the Breakfast Club radio show October 5. "Throughout this whole process, I've discovered what's important to me."
Braxton and Herbert's marriage woes are chronicled in the fifth season of their WE tv reality series, "Tamar & Vince." The singer-actress is on the fence with having Herbert on board as her manager and husband in the upcoming season's trailer, which appeared to have heightened after Herbert said that she was "hard to manage."
Braxton cited her parents' divorce as a path she didn't want to initially follow, but she said she has "chosen to overcome" in the trailer's voiceover. "I'm not willing to live like how I've been living," Braxton says at the trailer's end as she slides her wedding ring off of her finger.
The "My Man" singer has reportedly moved out of her family's home, according to TMZ. She is depicted examining an empty apartment at the beginning of the "Tamar & Vince" trailer.
Braxton and Herbert had an apparent domestic dispute at the Ritz-Carlton in Atlanta in 2016, according to audio obtained by TMZ. Local law enforcement was alerted after Herbert allegedly bit the singer's hand during an argument and fled the scene.
Braxton and Herbert are parents to Logan, 4. The pair were first introduced by the singer's sister, Toni Braxton. They began dating in 2003.
A representative for Tamar Braxton did not immediately return International Business Times' request for comment.
© Copyright IBTimes 2023. All rights reserved.