Why 'Batman v Superman' Could Be The Hero Warner Bros Needs — And Hollywood Deserves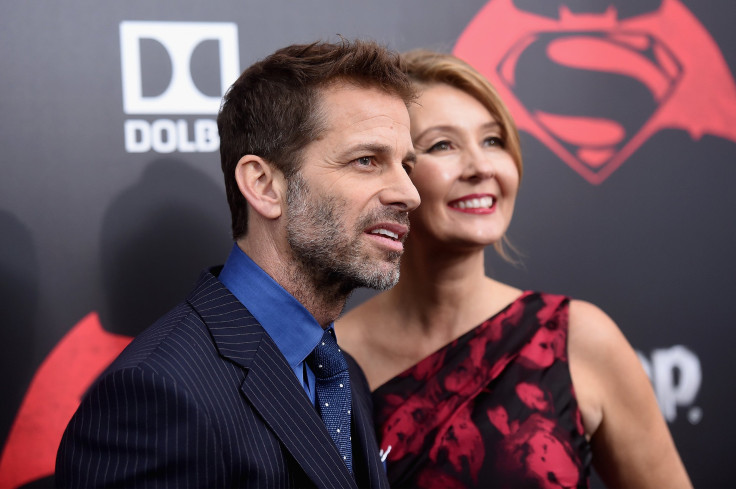 LOS ANGELES — Superman can leap tall buildings in a single bound. Batman promised his parents that he would rid Gotham of the evil that destroyed them. But if the two comic book superheroes can inject new life into a stagnant studio, that might be their greatest feat of all. Citizens from Hollywood to Gotham — or Wall Street, at least — are counting on it.
The U.S. box office last year set an all-time record of more than $11 billion, but Warner Bros. — one of Hollywood's moviemaking institutions — struggled to get a piece of that haul. The studio released some of the biggest flops of the year, including the Wachowskis' "Jupiter Ascending" and the family epic "Pan." Coming off that down year, Warner has even more on the line for its first tentpole picture of 2016: "Batman v Superman: Dawn of Justice." The two-and-a-half-hour film from director-producer combo Zack and Deborah Snyder comes out in the U.S. and most international markets simultaneously Friday. And with its estimated $250 million budget, the studio is clearly all in.
Warner Bros. released 26 movies in 2015 — more than any other major studio — but captured slightly less than 14 percent market share, making last year Warner's worst since 2006. The studio, which had multiple top 10 films each year between 2012 and 2014, did not distribute any of last year's top 19. "Mad Max: Fury Road" and "Creed" were critically acclaimed, but "San Andreas" was the only Warner film to land in the top 20, and just barely.
Compounding that pressure, shares for Warner's parent company, Time Warner Inc., are down about 17 percent over the past 52 weeks, as cord-cutting has kept the pressure on its cable channels, such as HBO, CNN and TNT. Channels in Time Warner's Turner Broadcasting unit alone accounts for about 58 percent of the company's profits, and while the election year circus is always good for CNN's ratings, Wall Street realizes that party ends in November.
E. Barry Haldeman, a former Paramount Pictures executive who's now counsel at the L.A. law firm Jeffer Mangels Butler & Mitchell, told International Business Times that the studio seems to be doing everything within its power to ensure "Batman v Superman" will be a success. But, he warned, the "movie gods" are a force more powerful than any superhero — and they have not blessed Warner recently.
Haldeman said the DC Comics heroes' built-in fan bases and the strength of the comic book genre should deliver the revenue Warner is betting on. The movie has already set a record on ticketing website Fandango for the most presold tickets for any superhero movie — a category that includes "Avengers: Age of Ultron" and the earlier Batman flick "The Dark Knight Rises," both of which reeled in more than $400 domestically and $1 billion across all markets.
"You're walking in not starting from scratch, with all the DC Comics fanboys," Haldeman said. "They have a built-in audience to start with, which is a smart bet."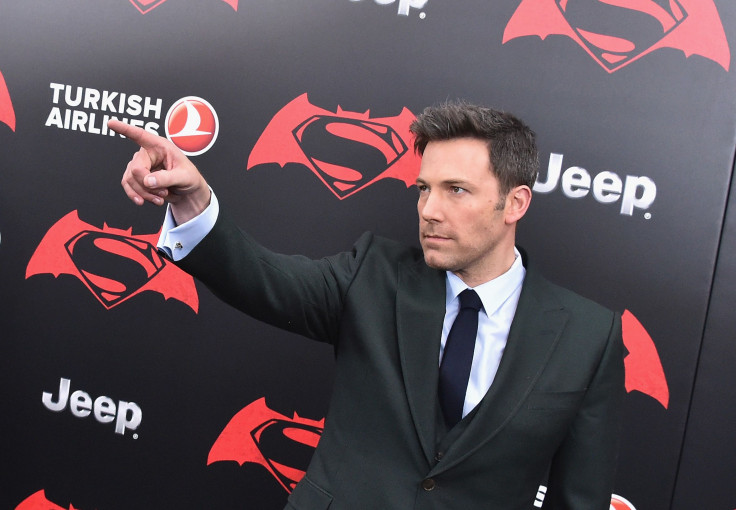 Early reviews have been mixed, but Haldeman said the marketing campaign should have generated enough hype and general curiosity about the movie to pack theaters, especially at a time of year when there aren't tons of big-budget alternatives playing and given the popularity of Batman and Superman across a wide range of ages.
Still, the online film critic aggregator Rotten Tomatoes has an abysmal 38 percent approval rating on the film, which might put that theory to the test. While "Batman v Superman," with its iconic characters, seems like a relatively low-risk movie for a studio to wager a significant amount of resources on, Haldeman said the home run-seeking tentpole model is really the only one that makes sense for big studios at this point in time.
Universal Pictures was last year's leading major studio, with 21 percent domestic market share, but its top three out of 23 films were responsible for 55 percent of its total. Haldeman said during his time at Paramount — he left in 2002 — the studio would release a bunch of "$70 million" mid-level films, some classic movies and once in a while spend big on a blockbuster such as "Mission Impossible." But that model has changed, he said, and Warner has no choice but to swing for the fences.
And with Warner having so much on the line, the studio wanted to make sure the competitive landscape was clear. Two years ago, "Batman v Superman" was moved up from a planned May opening to March 25, a time of year that was historically seen as suboptimal for a big-budget release. Haldeman said that decision looks even better today, as the timing could hardly be better for the movie to dominate this weekend's box office. There aren't a bunch of other major competitors in theaters now — animated film "Zootopia" has topped both domestic and international box office charts for three consecutive weeks — and the runaway success of early year movies such as "Deadpool" — which is up to more than $731 million worldwide — has Hollywood re-evaluating some of its long-held beliefs about the movie calendar.
"It used to be believed that Good Friday openings were not the best in the world, because it's a serious holiday," Haldeman said. "But 'Fast and Furious 7' kind of blew up that myth."
"Furious 7" was a huge hit in China, where the timing of "Batman v Superman" seems favorable as well. The country's big Chinese New Year season — when its cinemas exclusively show domestic fare — is over, and "Zootopia" aside, Western films — notably, "Star Wars: The Force Awakens" — haven't exactly set its box office on fire recently. But "The Dark Knight Rises" made $52 million in China despite being released a month later there than pretty much everywhere else in the world — and despite "The Dark Knight" never playing there. And China's limits on Western films could help ramp up the anticipation even more.
"There's a quota system," Haldeman said. "That also creates a 'wanna see' when you get one through the gate."
Major studios are increasingly taking big swings, and Warner — which hasn't exactly been batting a high percentage recently — has one of the biggest in "Batman v Superman." The studio can't afford to whiff, but the nature of the business today means the ball is really in the Snyders' hands. "The business is a crapshoot," Haldeman said. "You do the best you can. In some cases, you can be betting the studio on one person's taste."
© Copyright IBTimes 2023. All rights reserved.