Why Beyonce's Pregnancy and Delivery Could be Fake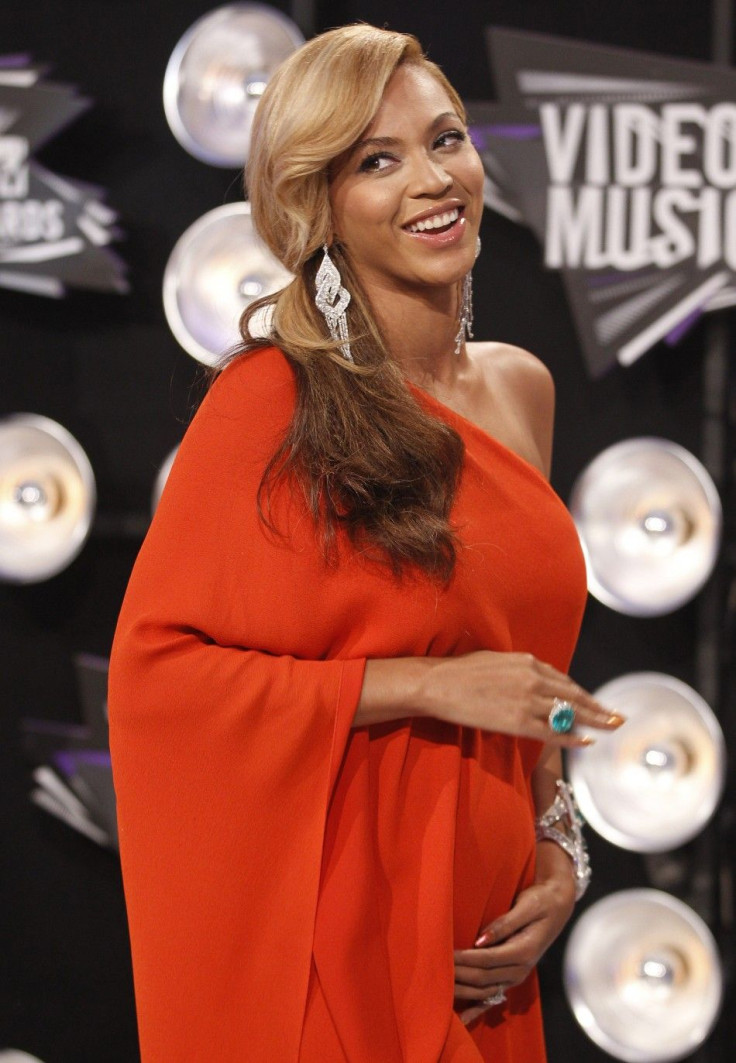 American singer Beyonce Knowles announced her pregnancy onstage at the MTV Video Music Awards in September last year. The announcement was followed... and indeed has still been followed... by a million speculations and rumors.
The rumor mills have continued to grind, even after Beyonce finally gave birth, to a baby girl, on Jan. 7. In fact, there are now rumors regarding the child and the origin of her name. There are even rumors that suggest Beyonce may not have actually given birth.
The singer, who has been married to Jay-Z for three years now, has always maintained she wanted to have a baby by the time she turned 30. The couple has always kept details of their personal life under the hood and it is quite understandable why they have chosen to not release photographs of their child to the media, even if, as some reports suggest, there is a $100k fee being bandied about. For that matter, the couple never even gave out photographs of their wedding, which was held with only family and close friends in attendance.
So... why exactly are there numerous rumors about the birth of little Blue Ivy Carter and why is a baby, who is just a few days old, being targeted by the media and facing allegations she could be Satan's child?
Here are a few points that might explain why...
First of all, Beyonce announced her pregnancy in August. She did so by just rubbing her baby bump during the ceremony... allowing her swollen stomach to speak for itself. Wait though... There are pictures of Beyonce performing just a week before that night and we see no baby bump there! Check it out yourself...
The next point... When Beyonce appeared for an interview on Australia's Sunday Night television program, her baby bump appeared to fold in on itself as she sat down. After the baby bump's mysterious fold, the Web was set afire with speculation she was not really pregnant and was wearing a prosthetic bump. We have photographs for that too...
Then, according to a top industry insider, Beyonce was only about 8 weeks pregnant during the VMA awards; baby bumps are not really visible at that time!
Fourthly, if Beyonce was just 8 weeks (2 months) pregnant in August, then it was just her 7th month of pregnancy in January. Her pregnancy was for a brief period and in spite of that there were neither reported complications now was the child born through a c-section. The couple announced the birth was natural.
Fifthly, BlindGossip.com claims to have investigated and confirmed details of the baby's surrogate mother. It seems, according to the Web site, the singer did not want to ruin her body in the process of pregnancy and delivery and hence the surrogate mother.
Sixth, Beyonce and Jay-Z announced their baby was conceived in Paris. Now... an observant person would quickly note the couple was in Paris in April of 2011. In August, Beyonce announced she was 8 weeks pregnant. Technically, if conceived in April, she should have been around 3-4 months pregnant in August.
Finally, a report in Gather News said Beyonce was not even present in the delivery room. According to the report, a Web site, SandraRose.com claims the security cameras in the hospital were turned off while Beyonce was taken to in. It said a surrogate mother delivered the baby and the child was handed over to Beyonce soon after.
Apart from the rumors about her pregnancy, there are also theories the child's name - Blue Ivy carter - actually has its roots in conspiracy theories about the Illuminati and Satanism. Although this cannot be proved, all said and done, this baby birth is perhaps one of the most controversial the world has ever seen!
MUST READ - Valentine's Day Deals 2012: Online Gifts for Him and Her
© Copyright IBTimes 2023. All rights reserved.