Why Brexit Is A Big Win For Netflix (NFLX), And A Loss For TV-Makers In Battle For International Rights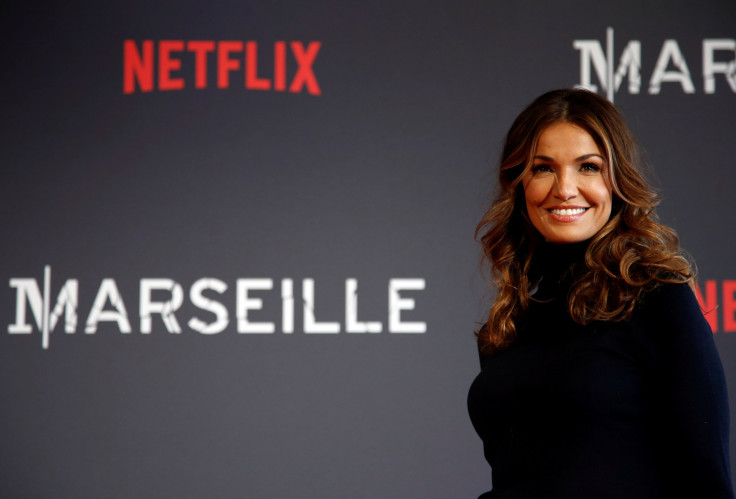 Much hubbub about the British populace's earthshaking vote to leave the EU on Thursday is focusing on the front end of the entertainment industry — what shows and films will be produced in Britain, which will make their own exits, and how EU funding, if any remains, will continue to be divvied up.
And yet, the impact to the back end of TV production, syndication rights the networks sell individually into countries around the globe, is about to be shaken up as well. With the U.K. out, the remaining 27 countries in the EU are more likely to adopt a pan-European approach to digital copyrights, which was opposed by the British, but strongly supported by the rest of Europe. A pan-European TV market would be great for Netflix and a disaster for U.S. studios.
Increasingly, TV studios are relying on lucrative international rights to sell series like "Bones" or "The Walking Dead," to individual countries around the globe. Indeed, companies have made out like bandits selling international rights in a piecemeal way, on a market-by-market basis. You sold "The Walking Dead" to France, to the U.K., to Germany; sometimes to different traditional channels or streaming services like Netflix, or smaller local players.
The European TV market, including revenue from traditional broadcasters and streaming services, will be worth $87.7 billion by 2020, according to the latest forecast from PricewaterhouseCoopers. The EU itself estimates that by 2020, 20 percent of all European households will subscribe to a streaming service, worth $6.6 billion.
Netflix and digital distributors like them, on the other hand, have been agitating for much broader geographic rights that allows them to more easily (and possibly more cheaply) scale their services across the globe.
The fragmented marketplace in Europe has been a boon to TV sellers like Bruce Tuchman, who until April was president of the global arms of AMC and Sundance at AMC Networks. Tuchman and his cohorts have no incentive to make buying international rights easier for Netflix. "Clearly, there's a much bigger business in selling market-by-market that just selling one pan-European right," Tuchman says.
This piecemeal approach is one of Netflix's biggest bones to pick with the people making the shows with which they stock their service. "It has not been an easy road," Netflix chief content officer Ted Sarandos told investors at a conference in December. "All the studios and networks have situated themselves to be regional sellers."
It isn't just the studios, though. The countries themselves aren't set up with the exact same regulations for TV. Thus, for the last several years, the EU has been attempting to create a pan-European rights situation like Tuchman describes, with a push for a "Digital Single Market," where all programming is bought and sold under the same regulations, a sort of one-size-fits-all approach. That would make it far easier and, possibly cheaper, for Netflix to get much larger chunks of dealmaking done.
In the past, the U.K. has acted as what Tuchman describes as a "counterforce" to a pan-European market, preferring to let market forces dictate the course of business transactions. "With the U.K. out, I can imagine an EU with a lot of French and other civil-law countries whose impetus might be looking for more regulation," Tuchman said.
More regulation doesn't just mean a one-size-fits-all rights situation. It will also come with "content quotas" that require a certain percentage of programming on every network and streaming service to be European in origin. Some of the stricter countries in the EU have European content quotas of 50 percent, though the European Commission has indicated it's seeking a 20 percent quota for Netflix and Amazon.
That's not great news for U.S. TV studios leaning more heavily on international sales. "That simply leaves fewer slots for them," Tuchman said. But for a company like Netflix, which has been pouring money into creating localized series and movies, it's not such a big deal. "It's kind of win-win for Netflix," he added. "They get to have this pan-regional footprint and stream across it, while also laying in the veneer of local content that they're already investing in anyway."
FOR FREE to continue reading
✔️ Unlock the full content of International Business Times UK for free
offer available for a limited time only
✔️ Easily manage your Newsletters subscriptions and save your favourite articles
✔️ No payment method required
Already have an account? Log in
© Copyright IBTimes 2023. All rights reserved.