Why Chipotle's Brian Niccol Is All for Spending MORE on Ingredients – And People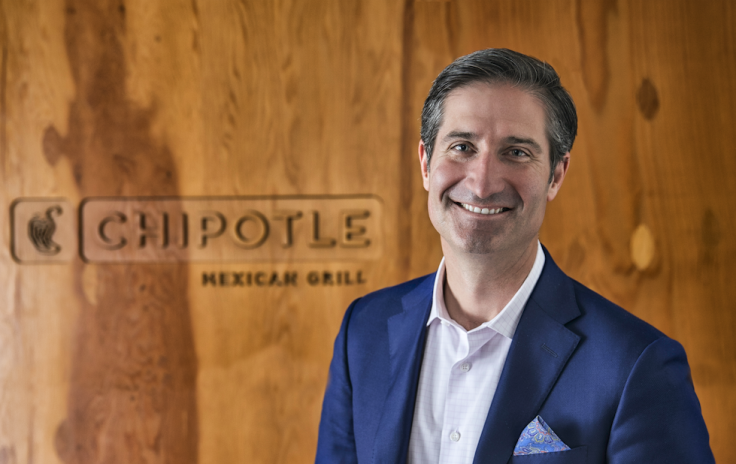 In this exclusive Q & A with our latest Social Capital CEO, celebrated and compassionate leader Brian Niccol talks about all the ways he invests in top quality food, loyal customers and his cherished employees - and why it's a non-negotiable way of doing business.
When CEO Brian Niccol came over from Taco Bell a few years ago to Chipotle Mexican Grill, the company was fighting for its life amid the disastrous ripple effects of two e-coli outbreaks, Many CEOs might consider slashing production costs and funneling funds into a massive public relations and advertising campaign to deal with such a crises, Niccol did exactly the opposite. He redesigned the whole company around the goal of delivering the highest quality food available even if it cost more to do so, and that's a commitment that he refuses to compromise on.
"I tell people all the time when they join our company, I'm like look, I know you'll look at our food costs and the first thing you'll tell me is we spend more on food than others," explains Niccol. "And I'm like, well, I think we should, we're a food company. If there is a place we should be investing, we should be investing in food. And if that meant to invest further in terms of safety and to invest further in farmers and invest further in the supply chain to do it in a safe way, then we should be doing that."
Niccol rebuilt the company's reputation and their profits through his dedication to those principles. After the e-coli outbreak, Chipotle closed stores in affected markets for deep cleaning, implemented incredible new food safety procedures and reassessed safety risks of every ingredient on its menu "with an eye toward establishing the highest standards for safety." That included DNA-based testing of ingredients before they are shipped to Chipotle locations, and extensive changes to food preparation and handling practices. New paid sick leave plans were designed to ensure ill employees stayed home. They also spent millions to help local farms meet food safety standards, and to make more local ingredients available across the country.
Chipotle devoted itself to making sure it provides healthy food, served in a healthy place and produced in a healthy way that is good for consumers AND the rest of the supply chain.
Those proven ideals became REAL relevant and popular after the pandemic hit, and they honestly shared them with their customers rather than worrying about social media and marketing trends.
Click on the video to hear a whole lot more about Niccol's incredible Social Capital leadership insights and how they continue to make Chipotle one of the nation's most successful and most beloved companies in his own words.
© Copyright IBTimes 2023. All rights reserved.
FOLLOW MORE IBT NEWS ON THE BELOW CHANNELS