Why Chris Evans Complimented Kumail Nanjiani Ahead Of 'The Eternals'
Kumail Nanjiani was contacted by fellow Marvel Cinematic Universe actor Chris Evans regarding his recent viral fame surrounding his new look. Nanjiani, a stand-up comedian who starred in the comedy series "Silicon Valley," bulked up intensely to play Kingo in Marvel Studio's "The Eternals."
On a recent episode of Dax Shepard and Monica Padman's "Armchair Expert" podcast, Nanjiani revealed his conversation with Evans during a discussion about working out with fellow guest Rob McElhenney, a comedic actor turned fitness icon.
"You have to really really care about it in a way that's not cool," Nanjiani said, according to CinemaBlend.
That's when Nanjiani talked about getting a shoutout from Captain America himself.
"The best one who reached out to me who I don't know is Chris Evans," the Marvel actor revealed. "Chris Evans reached out to me. I don't know him. I've never met him still, but he got my email and was like, 'I know how much work that takes.' That was the best one."
Nanjiani noted that Dwayne "The Rock" Johnson also commented on his Instagram. Johnson is also famously built, having started his career by professional wrestling in the WWE. The actor is also slated to play a superhero role all his own in the upcoming "Black Adam" DC Extended Universe film as the eponymous anti-hero character.
Nanjiani previously opened up about the struggles and rewards of reaching such a level of fitness in a December 2019 Instagram post.
"I found out a year ago I was going to be in Marvel's 'Eternals' and decided I wanted to transform how I looked," the actor wrote. "I would not have been able to do this if I didn't have a full year with the best trainers and nutritionists paid for by the biggest studio in the world."
Despite having the best trainers and nutritionists provided by Disney, it's not to say it was easy for the actor. "I'm glad I look like this, but I also understand why I never did before," he added, a sentiment Evans clearly understands.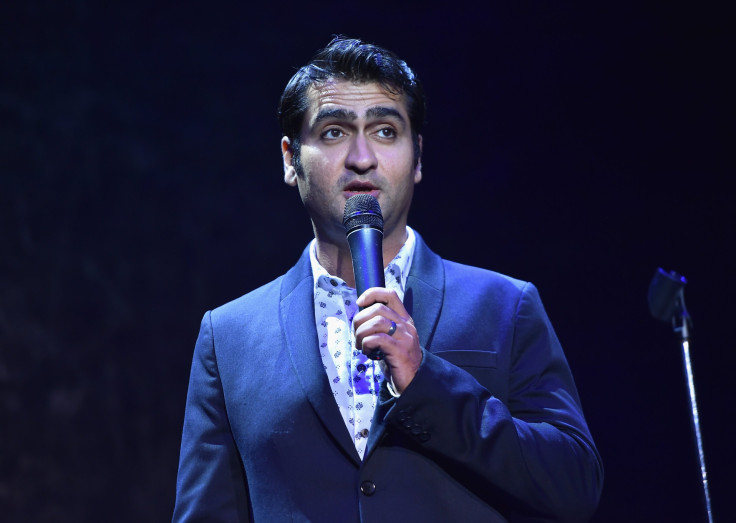 © Copyright IBTimes 2023. All rights reserved.