Why Did Bernie Sanders Lose? Vermont Senator Could Have Defeated Trump By A Landslide, Recent Polls Show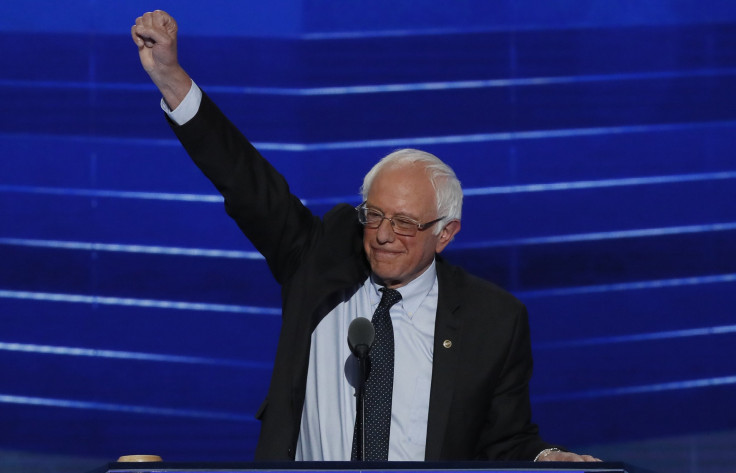 President-elect Donald Trump's victory over rival Hillary Clinton left pollsters, who had been predicting a tight race but a Clinton win for weeks, in shock. With Republicans claiminig the Oval office, the House and Senate, Democrats must reconnect with voters and put in more work to earn support from the grassroots, Vermont Sen. Bernie Sanders said.
According to recent polls, the 75-year-old senator would have beaten Trump by a huge margin had he been the Democratic nominee instead of Clinton. A national poll conducted by Gravis Marketing two days before Election Day indicated Sanders would have won 56 percent of the vote while Trump would have won 44 percent.
"Americans are so angry about their incomes going down for the past 40 years, they wanted to see that anger reflected in a leader," Zach Exley, who was a senior adviser to the Sanders campaign, said. "And Trump had that and Bernie had that, and Clinton seemed not to know what the rest of us are going through."
Unlike Clinton, who has been one of the most disliked candidates to run for presidency, Sanders has been ranked the most popular senator for two years in a row. His favorability rating is over 10 times higher than Clinton's nationally. Clinton beat Sanders, however, in the primaries by a margin of about three million votes.
Sanders, during his campaign, appealed to progressives and young people. While they are a huge pool of voters, they weren't enough to help the Vermont senator move to the next step of the race.
Polls showed that Sanders lost in states where black voters accounted for over 10 percent of the population. In states where black voters accounted for less than ten percent of voters, he won. Sanders simply failed to convince minority voters, reports said.
However, several of his supporters believe Sanders could have beaten Trump in the general elections. According to polls conducted as early as May, the Vermont senator would have beaten the real estate mogul by a landslide.
"Schadenfreude," Philip Werlau, a Bernie Sanders supporter, told NPR when asked how he felt about the election's results. "That is the German word for taking pleasure in someone else's misfortune… Because I don't want Trump to be president. But I'm happy that what I perceived as unfair tactics lost."
Sanders said that he is open to working with Trump after the results were announced. "If he's for creating a trade policy so that corporate America starts investing in this country, not in China, yeah, we can work together on that," he reportedly said Sunday.
© Copyright IBTimes 2023. All rights reserved.
FOLLOW MORE IBT NEWS ON THE BELOW CHANNELS