Why Did Kalani Hilliker Leave 'Dance Moms'? Mom Kira Girard Speaks Out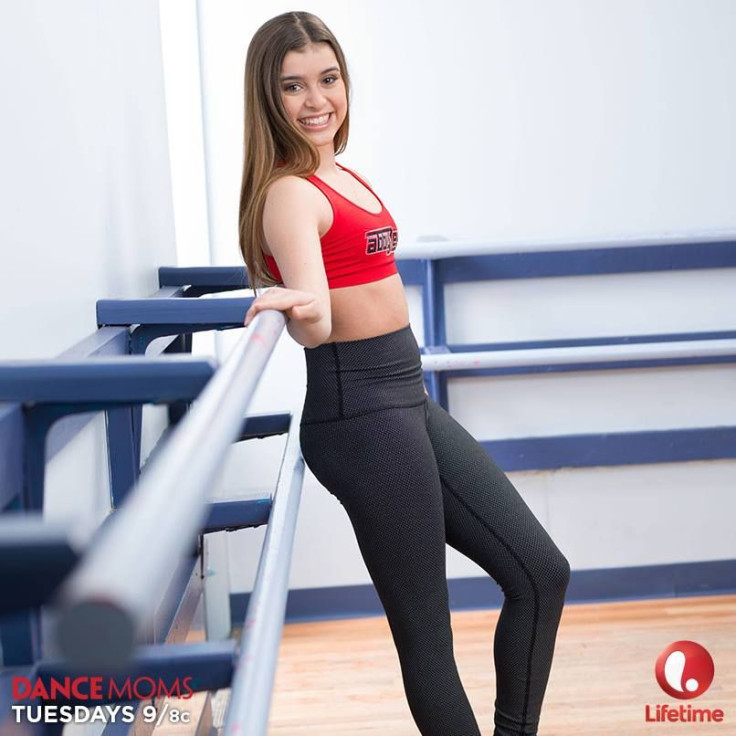 "Dance Moms" fans tuned into the series Season 4 return on Lifetime last Tuesday only to be met with the shocking absence of star dancer Kalani Hilliker, 13, and her mother, Kira Girard.
"Notice that Kalani is not with us," coach Abby Lee Miller said. "I certainly don't want a kid whose mother chooses her boyfriend over her own child."
Following the mother-daughter duo's official departure from the Lifetime reality-TV program, Girard spoke exclusively with International Business Times about her decision to part ways with Miller's hit series and Pittsburgh studio, the Abby Lee Dance Company.
While Miller, 47, claims that Girard pulled her daughter from the show in an effort to spend more quality time with her boyfriend, the former "Dance Moms" star says her decision did not stem from her love life, but from a request to sign a seven-year contract in order to stay on Season 4. Girard said the contract wasn't right for her young family.
"I have a 6-year-old little boy that I [had] to leave for four months [at a time] and yes, my boyfriend, as well. My son needs his mom just as much as Kalani does," Girard told IBTimes. "I'm more about raising kids, not about being famous. … Kalani has the rest of her life to become a star if that is where her life takes her."
"I had to make a decision based on what's best for our family and Kalani," Girard added of her decision to leave the show, which she says was a "great" experience. "It was a hard decision, but I stand by it and am very happy with it."
Post reality-TV, Kalani is now back in Arizona, practicing and competing with her original studio, Club Dance in Mesa. Despite returning to her original team, Girard says Kalani still makes time for her "Dance Moms" co-stars.
"Kalani still talks and has an amazing relationship with all the kids and moms, and, of course, Abby," she said. "She is actually going to Pittsburgh for a week at the end of the month."
As for Girard, she is also still involved in the competitive dancing circuit, recently purchasing Adage Dance Studio in North Scottsdale. "I'm having [everything changed] and we are focusing on training," Girard said of her new business venture.
When Kalani's not busy perfecting her craft, Girard said her daughter is all about promoting the positive side of dance through intimate fan meet-and-greets and master classes.
"Kalani is out to inspire and let the world know that when you work hard, dedicate yourself and focus, you can be anything you want to be," said Girard. "We are hitting some states to help keep the positive drive in dance. Sometimes, I feel it gets lost in the show."
Kalani will make an appearance at Pearl Studios NYC on Saturday from 10 a.m. to 1 p.m. On Sunday, Kalani will visit two West Nyack, New York, locations, Debi's Dance Studio from 11 a.m. to 1 p.m. and Steeltoes Dance Studio from 2 to 3 p.m. Fans can purchase tickets to meet with Kalani via ShowClix here.
"Dance Moms" airs Tuesdays at 9 p.m. EDT on Lifetime.
FOLLOW MORE IBT NEWS ON THE BELOW CHANNELS