Why Did Kristen Stewart Cheat On Robert Pattinson?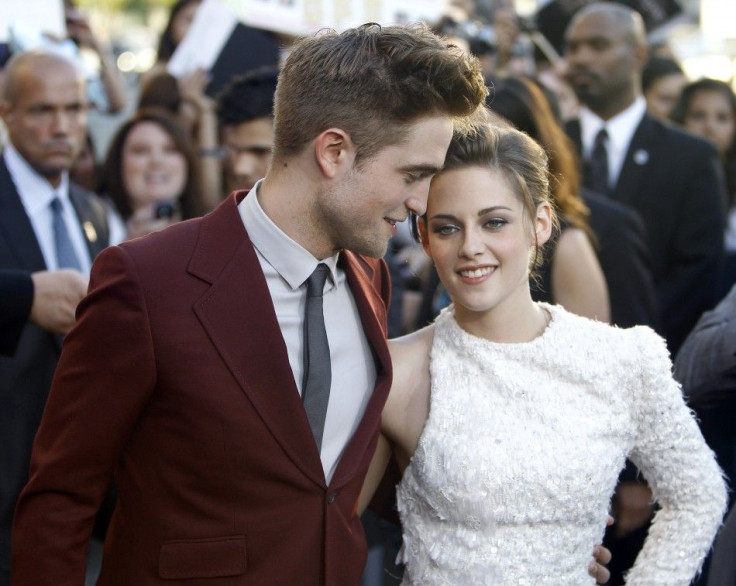 News of Kristen Stewart's alleged infidelity has flooded the media and left Twilight fans slack-jawed and heartbroken. Reputable news outlets are claiming that the 22-year-old cheated on Robert Pattinson, 26, with 41-year-old Rupert Sanders, a married father of two who directed Stewart in this summer's hit Snow White and the Huntsman.
Unlike most of the Robsten rumors that have surfaced, this one seems to hold up. Us Weekly has released photographic evidence of the affair. With outlets like People and CNN picking up the story, it's clear that the rumors go beyond tabloid fluff.
After staring in numerous high-profile films, Stewart and Pattinson have become two of the highest-paid actors in the world, with a combined net worth of $110 million. The pair is the heart and soul of the wildly popular Twilight franchise, which has grossed more than $2 billion worldwide and earned legions of die-hard fans.
In May, Robsten attended the esteemed Cannes Film Festival after both their upcoming indie projects, On the Road and Cosmopolis, were chosen to compete for the Palme d'Or. They each earned critical praise for their performances and were the picture-perfect couple on the red carpet.
With so much at stake, personally and professionally, what could have caused Stewart to stray -- in the public eye, no less?
No one outside of the relationship can know for sure, said New York couples therapist Dr. Niloo Dardashti. But money and status doesn't make a couple immune to strife and struggle. Couples with lavish lifestyles endure the same relationship difficulties as everyone else.
People cheat for many different reasons, Dardashti continued. Someone may not be ready to settle down or face the common itch that can come after being monogamous with someone for a few years.
Dardashti offered Stewart's age as a possible culprit for the purported tryst.
She's 22 -- that's a prime time when a person is just learning about themselves, their needs and what they desire in a partner.
Stephen Snyder, a psychology professor at New York's Mount Sinai School of Medicine who specializes in sex and relationship issues, agrees.
At 22, one is still learning from one's mistakes. It takes longer than that to know who you really are, what you really need and how to resolve your conflicts, he said. Growing up in the spotlight obviously can't make that any easier.
Snyder also believes Sander's role as Stewart's director may have been a factor.
Actresses and directors rely on each other and pay very careful attention to each other. That can easily become erotic, he says.
Stewart and Pattinson met in 2008 while auditioning for the first Twilight film and became at item in early 2009. Thought they have long been considered one of Hollywood's hottest couple, they have never publicity confirmed their romance. With that in mind, the odds that either will publicly comment on the alleged betrayal are slim to none.
© Copyright IBTimes 2023. All rights reserved.