Why Did Ohio Just Ban Internet Cafes?
The murky nature of Internet cafes has led to their ban in the Buckeye State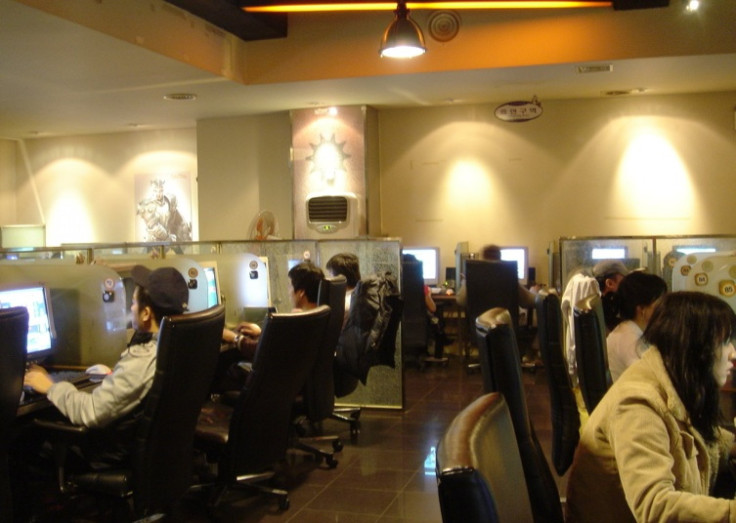 From the Sunshine State to the Golden State, U.S. lawmakers are cracking down on Internet cafes, which in some cases straddle the line between legitimate businesses and illegal gambling dens. On Wednesday, the Buckeye State became the latest to tackle the issue when the Ohio Senate voted to ban Internet cafes in a bipartisan vote of 27-6.
But the vocal minority favors regulation over a sweeping ban. "Today it is my privilege to give the eulogy for the 6,000 to 8,000 people that will be put out of work by the adoption of this measure," Ohio State Sen. Bill Seitz (R-Cincinnati) said shortly before Ohio lawmakers voted to pass House Bill 7, which would ban Internet cafes in Ohio once the state's governor signs it into law. "The biggest flaw in this bill is that it takes the approach 'Shoot 'em all and let God sort it out,'" Seitz said before casting a no vote in last Wednesday's tally.
Internet cafes, which offer public Internet access by selling Internet time or phone cards, have survived as "cafes" simply because they often sell food and drinks in addition to Internet access. However, most Internet cafe business models are not wholly centered on the exchange of Internet services: For their patronage, Internet cafes usually offer customers legal online "sweepstakes," such as computer games that offer free chances to win cash. The problem is, the "sweepstakes" video games often resemble real slot machines; when this occurs, the business of running an Internet cafe suddenly looks a lot like a legal loophole for online gambling.
Considering the ambiguity of Internet cafes, Seitz proposed they be regulated instead of eradicated entirely since local communities benefit from the jobs and revenue they provide.
"[Ending Internet cafes only serves] the convenience of prosecutors who don't want to go through the trouble of separating the wheat from the chaff," Seitz said.
The vote to ban Internet cafes in Ohio happened just one month after federal, state and local police raided six different Internet cafes in Cuyahoga County, linking those businesses to illegal gambling and other criminal activity including fraud, money laundering, and drug and human trafficking.
Cuyahoga County prosecutor Timothy McGinty spoke out about Ohio's decision to ban Internet cafes.
"These 500 illegal, unregulated, corner gambling parlors have been making tens of millions of dollars by swindling their poor, elderly and vulnerable slot players," McGinty said in a statement.
State Sen. Jim. Hughes (R-Columbus) echoed McGinty's sentiments after Wednesday's vote.
"Although these cafes provide a source of income for some …, Internet cafes harm more people than do good," Hughes said.
But despite an overwhelming majority of Ohio lawmakers favoring the ban, not all Ohioans believe Internet cafes are harmful. Cleveland-based Internet cafe advocate Joe Rice told the Cleveland Plain Dealer that many Internet cafes he's visited don't seem like crime hotspots.
"The clientele I've seen is a bunch of retirees who are enjoying themselves. I don't see [Internet cafes] as anything sinister," Rice said. "There might be some that are not savory, but if you regulate it, you can screen out the bad apples."
The last chance for the survival of Internet cafes in Ohio would be a voter-led initiative. Cleveland attorney Michael Nelson, who is representing a number of Internet cafe owners, called for a referendum on House Bill 7, describing it as "the only plausible option."
"We lost this round, but there are other options for us," he said.
Internet cafe owners -- and their employees and patrons -- are currently facing strict prohibition of Internet cafes rather than regulation. A companion bill to House Bill 7 called "Senate Bill 115" passed the Ohio House of Representatives on Wednesday by a vote of 76-14, extending the moratorium on new Internet cafes through June 2014. The Senate bill would take effect immediately following the governor's signature; a spokesman for Ohio Gov. John Kasich said he is "on board with the decision" and will sign the bill "once it reaches his desk."
In a related note, Ohio authorized Las Vegas-style gambling just a year ago on May 14, and the state currently boasts four legal casinos. However, Gov. Kasich reportedly had been hoping for a "larger windfall" from the casinos than the state actually collected, and Cleveland's Recovery Resources told the Plain Dealer that it's slated to review 3,100 possible addiction cases in 2013, which is 21.5 times the volume in 2011. As a result, support for legal gambling in Ohio may have waned since last year.
© Copyright IBTimes 2023. All rights reserved.