Why Didn't David Petraeus Get Pardoned? Ex-CIA Director Never Applied For Clemency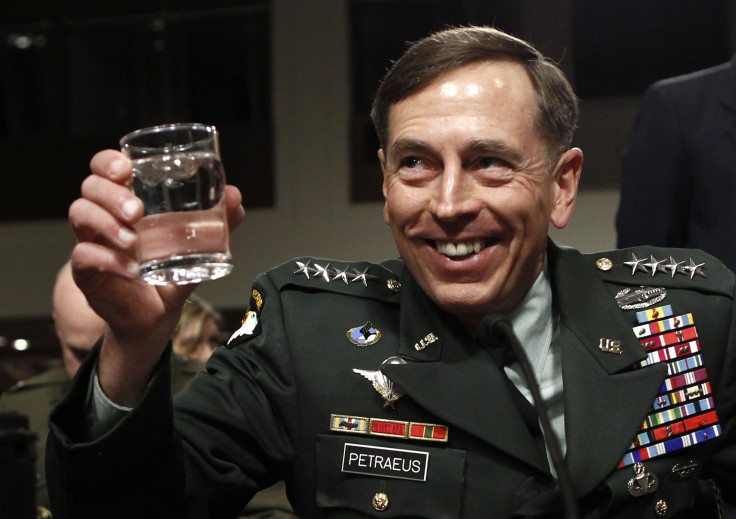 President Barack Obama on Tuesday shortened the sentences of 209 inmates and issued pardons for 64 people in one of his final acts as president. The list included former army intelligence analyst Chelsea Manning whose sentence was reduced by nearly 30 years. Manning will be released in May 2017.
Obama, whose second term ends on Jan. 20, has issued a total of 212 presidential pardons and commuted the sentences of 1,385 prisoners during his eight years in the White House. Notably absent from his latest list are NSA whistleblower Edward Snowden and former CIA Director David Petraeus.
However, the reason behind this is simple, they hadn't applied to the Office of the Pardon Attorney for executive clemency. Applications for a presidential pardon can take over two or three years to process and reportedly require an extensive FBI background check, character references and employment and credit checks.
Petraeus resigned as CIA chief in 2012 following news that he had an extramarital affair with former military official and biographer Paula Broadwell. The FBI found classified information on Broadwell's computer, which they said was passed on to her by Petraeus. The 64-year-old admitted to the affair but initially denied giving Broadwell access to any sensitive documents. Later in 2015, he pleaded guilty to mishandling classified information admitting to giving her eight binders containing secret code words, war strategies, names of covert operations and other sensitive information.
Although Petraeus avoided prison time, he was fined $100,000 by a federal court and was ordered to serve two years on probation.
President-elect Donald Trump was reportedly considering Petraeus for the secretary of state position in his cabinet. The former CIA chief also indicated that he would accept the post if he was offered it.
"The only response can be: 'yes, Mr President'," Petraeus told BBC.
However, Trump ultimately picked former ExxonMobil CEO Rex Tillerson for secretary of state.
© Copyright IBTimes 2022. All rights reserved.
FOLLOW MORE IBT NEWS ON THE BELOW CHANNELS