Why Does Medication Cost So Much? Drug Company Fined $100M For 83,000 Percent Price Increase Of Lifesaving Baby Medicine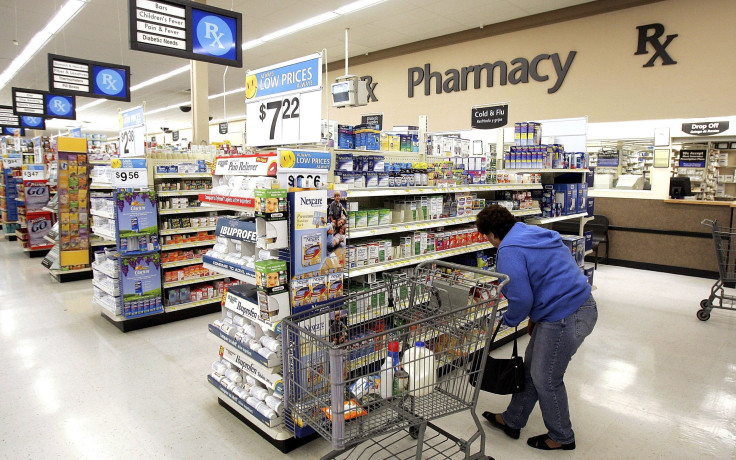 A pharmaceutical company settled a lawsuit for $100 million Wednesday after being accused of hiking drug prices exponentially and quashing competition for a lifesaving medication for infants. Mallinckrodt, a United Kingdom-based company, steadily hiked the price of its H.P. Acthar Gel from $40 per vial to more than $34,000 per vial after acquiring the drug in 2001.
The drug has been described as a treatment for autoimmune and inflammatory conditions and can be administered to save the lives of babies. After the price hike, a single treatment could cost more than $100,000.
"This is an egregious case of a monopolist doing a deal to eliminate potential competition and keep its power over pricing," New York Attorney General Eric Schneiderman said in a statement regarding the suit. "It is abhorrent that lifesaving drugs cost New Yorkers tens of thousands of dollars."
The Federal Trade Commission was involved in the settlement alongside New York, Alaska, Maryland, Texas and Washington. Mallinckrodt agreed to pay the $100 million and allow a competitor to create a similar drug, though they did not admit any wrongdoing Wednesday.
"We continue to strongly disagree with allegations outlined in the FTC's complaint, believing that key claims are unsupported and even contradicted by scientific data and market facts," a company representative said in a statement.
The company settled a different lawsuit for the same drug in 2015. In that case, Mallinckrodt paid $38 million after a class action lawsuit alleged that company officers made misstatements about the drug.
Mallinckrodt's price hike was merely the latest in a series of excessive increases by pharmaceutical companies all over the United States. Martin Shkreli, the notorious CEO of Turing Pharmaceuticals, raised the price of the HIV treatment drug Daraprim from $13.50 per pill to $750 per pill in 2015. The pharmaceutical company Mylan hiked the price of its lifesaving EpiPen from $100 for a two-pack in 2009 to $600 for a two-pack in 2016.
Eleven drugs saw price increases of more than 100 percent in 2015, according to the U.S. Centers for Medicare and Medicaid Services.
© Copyright IBTimes 2023. All rights reserved.