Kate Middleton Allegedly Drops Pregnancy Hint After Canceling Attendance At This Event
Netizens felt that Kate Middleton just dropped a pregnancy clue by doing this.
For months, there have been rumors that the Duchess of Cambridge could be pregnant. However, the palace did not confirm those speculations.
Last week, Middleton was forced to cancel her attendance at the Tusk Conservation Awards due to her kids. She was set to accompany her husband Prince William at the glitzy awards ceremony but opted to stay at home to be with her children.
One netizen shared her thoughts about the incident on Twitter. The royal fan speculated that it could be a hint that the duchess is expecting another baby.
"Maybe she's pregnant and has that crippling morning sickness again?" the netizen wrote.
"Kate Middleton will not attend awards 'due to the children', I hope all of them are okay. This is quite odd, I hope nothing serious, just hoping Kate might be pregnant, that would be lovely!!!" a different social media user wrote.
While many are happy with the prospect of having another royal baby after Prince Louis, some believe that the Duke and Duchess of Cambridge should stop having more children. One said that she thought Prince William and Middleton were concerned about the overpopulation problem of the world. Another said that it would be "irresponsible" and called the couple to "stop breeding love and start contributing."
There were also mixed reactions about Middleton skipping the event. Some sarcastically said that they thought the Duchess of Cambridge would reclaim the spotlight since Meghan Markle is taking a break from her royal duties.
Meanwhile, some called Middleton "lazy." One said that the future queen consort doesn't need to pretend that she is hardworking because Markle is not around to show Middleton how little she has accomplished.
Despite the criticisms Middleton receives about her dedication when it comes to her royal duties, royal experts praise her. In fact, according to royal correspondent Richard Fitzwilliams, the Duke and Duchess of Cambridge are Queen Elizabeth II's "saving grace."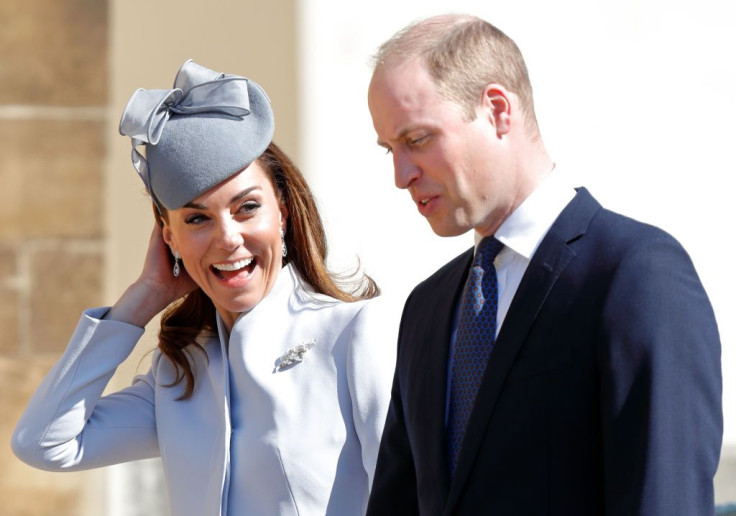 © Copyright IBTimes 2023. All rights reserved.