Why Is Health Care So Expensive? Administrative Costs, High Drug Prices, Doctors' Fees Hurt Patients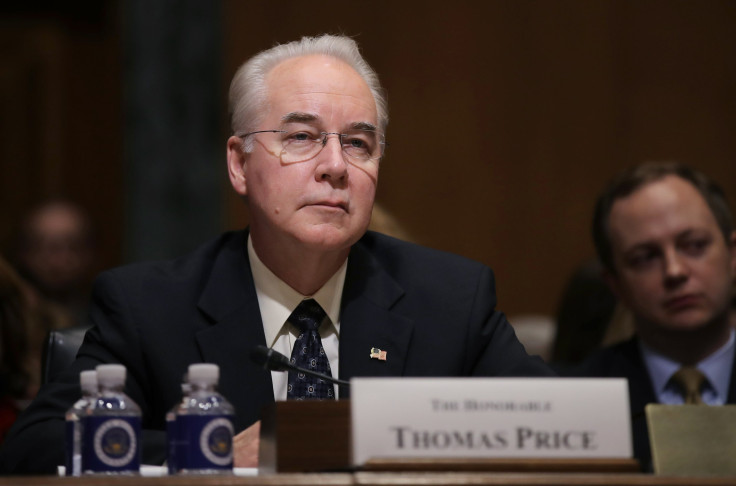 With Vice President Mike Pence, Department of Health and Human Services Secretary Tom Price and House Speaker Paul Ryan (R-Wisc.) heading to the latter's home state to discuss plans to repeal the Affordable Care Act, Americans may be wondering how covering the cost of health care became so difficult in the first place.
U.S. health care costs, as well as the growth rate of those expenditures, have long towered over those of other wealthy countries. Average annual U.S. health care spending hit more than $9,000 per capita in 2014, compared to around $4,500 in France, just over $5,000 in Sweden and Germany and less than $4,000 in the U.K.
Much of the escalation in the U.S. specifically stemmed from high administrative costs. A January study by the Organization for Economic Co-operation and Development, or OECD), found that health care systems' spending on administration accounted for 8 percent of the American industry's expenditures, compared to 3 percent worldwide. Most of these expenses were billing- and insurance-related, stemming from difficulties in tracking coverage, eligibility and payments under the American multi-payer system, which one study found amounted to about $471 billion in 2012.
Doctors' fees were another clear culprit. Thanks to the effectiveness of the physicians' lobby, they were unlikely to go down soon. In fact, much health care reform has, historically, been thwarted by doctors' groups, such as the American Medical Association — with the ACA being a major exception, as its Medicare expansion provided them with additional patients, without lowering fees, as the New Yorker's James Surowiecki pointed out in a December column.
"It's not only government reforms that doctors have resisted; it's almost any plan that has threatened to reduce their income or autonomy," he wrote, citing the AMA's successful battles against government attempts to lower health costs for consumers, dating back to the 1930s. "People love their doctors and respect their expertise and work ethic. So it's easier for politicians to go after reliable villains like insurance companies and drug companies."
Additionally, doctors may be inflating the prices patients pay by overcompensating in their care, possibly costing the industry between $650 and $850 billion, either because they're afraid of missing a spot or because of conflicts of interest arising from the ways in which they're paid. They may, for example, have financial stakes in a pharmaceutical or medical equipment company, leading them to overprescribe or overuse the company's product.
But one of the most significant factors in rising health costs was the price of drugs. Generic drugs, which make up 89 percent of prescriptions, haven't budged much. The prices of specialty drugs — for specific or life-threatening conditions, like HIV and Hepatitis — on the other hand, have been growing rapidly, with a 15 percent rise between 2014 and 2015.
Some cases of the issue get widespread attention, and often yield widespread criticism, as they appear to be something akin to extortion for sufferers of serious illnesses. The parasitic infection treatment Daraprim, for example, was originally priced at $13.50, only to see its company raise the cost to $750. Valeant Pharmaceuticals International has faced subpoenas for its own sky-high list prices. But they were not per-person payments — instead, they're spread out among insurance payers, incrementally increasing what everyone pays. A tool from the website DrugCostFacts.com allows consumers to see for themselves how much innovative new drugs will cost them in the form of monthly premiums.
© Copyright IBTimes 2023. All rights reserved.