Why An 'Iron Man 4' Movie Is Unlikely, According To Robert Downey Jr.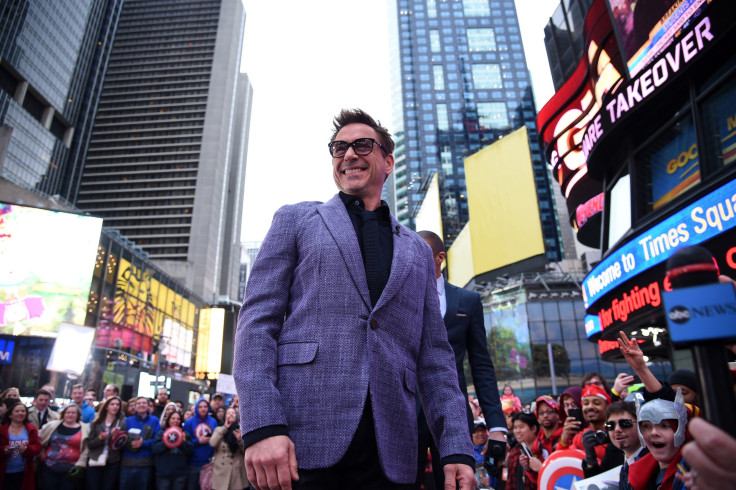 With "Captain America: Civil War" promising to pit the two biggest players in the Marvel Cinematic Universe (MCU) against each other, some are wondering if the days of seeing Iron Man (Robert Downey Jr.) and Captain America (Chris Evans) fight villains in their own standalone movies are over. In a recent interview, Downey Jr. addressed these concerns and talked about the possibility of a fourth "Iron Man" movie.
In 2008, "Iron Man" kicked off what we now know as the MCU thanks to the charisma and popularity of the actor's Tony Stark character. He's since appeared in three movies on his own, as well as two "Avengers" team ups. According to Box Office Mojo, his most recent standalone adventure, "Iron Man 3," remains the highest-grossing Marvel movie besides the two "Avengers" films. Now, Tony Stark will appear as the co-lead of "Civil War," which the actor says spells bad news for those hoping for a fourth standalone movie.
"I don't think that's in the cards," he told USA Today when asked about another solo film. "In a way it's 'Cap 3' but for me it's like my little 'Iron Man 4' and then it's back to the thing we all recognize. Everything pulls over to the side of the road when the thunder of an 'Avengers' thing comes through because that's how it is until it changes. If it changes."
It seems the 50-year-old actor is content to simply appear alongside his fellow "Avenger" in "Civil War" and thinks of it as the next continuation of the Tony Stark storyline in the MCU. While it may not be the new "Iron Man" people were hoping for, if the new trailer is any indication, Stark will be featured heavily in the new film.
Rumors of an "Iron Man 4" movie began in October 2014 when Downey Jr. appeared on "The Ellen DeGeneres Show." The host asked him if another "Iron Man" movie was in the cards and he admitted that there was something on the horizon. Soon after, Marvel Studios unveiled its plans for movies through 2020 and announced Tony Stark would return in "Civil War." Now it seems that the May 6 movie will be the closest thing fans will get to a fourth "Iron Man."
That doesn't mean that this will be Stark's last appearance in a MCU film. Iron Man will return in the two-part "Avengers: Infinity War" slated for a May 4, 2018 release. In addition, Downey Jr. is rumored to play a small role in the upcoming standalone "Spider-Man" film coming in 2017 with star Tom Holland.
Are you interested in seeing another "Iron Man" movie? Comment below or tweet your thoughts to @TylerMcCarthy.
© Copyright IBTimes 2023. All rights reserved.